Saturday 16 November, 9.30am – 2pm, National Museum Cardiff, Cathays Park, Cardiff CF10 3NP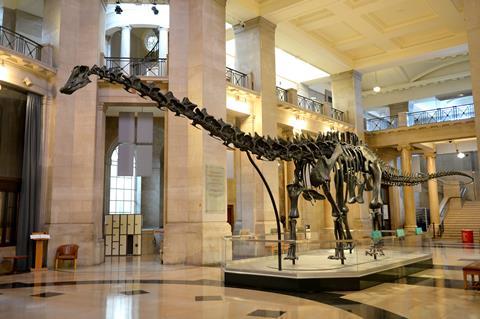 A conference for primary and secondary science teachers, learning professionals and scientists.
Join us for a day of inspiring talks and workshops including:
Altitude and Attitude. Tori James, at the age of 25, became the first Welsh woman to climb Mount Everest. She is President of Girl-guiding Cymru, and a Fellow of British Exploring. Join Tori as she discusses how a range of skills and subjects, from teamwork to understanding physiology are needed to become an adventurer!
Inspiring Dinosaurs to celebrate Dippy on Tour: A Natural History Adventure, Cindy Howells, palaeontology curator will be talking about how dinosaurs can be used to inspire and educate at all levels. Dippy on Tour: A Natural History Adventure has been brought about by the Natural History Museum, in partnership with the Garfield Weston Foundation and supported by Dell EMC and Williams & Hill.
Hands-on workshops that aim to provide practical ideas for supporting teaching STEM in light of a changing curriculum. There is a wide choice of workshops available, including Escape the chemistry classroom (with our Education Coordinator, Dayna).
Venue
Organiser
The Association for Science Education and Amgueddfa Cymru - National Museum Wale