9 – 11 January, University of Reading, Whiteknights campus, Reading, RG6 6UR, UK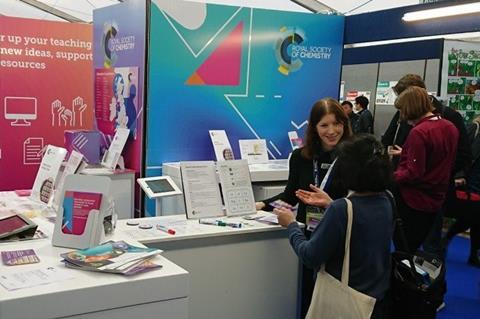 Get the latest support for you and your department
The annual ASE (Association for Science Education) conference is being held in Reading, on 9–11 January. Come and meet us on our stand (DS17) to find out about our new education website – bringing together all our resources for you in one place, and Teach Chemistry – our new programme that supports you and your colleagues in both your classroom and your department.
As well as our stand, we're also hosting a range of sessions for you to attend:
Drop by the RSC's stand for cake and to celebrate the launch of our new secondary teacher support service with us. Teach Chemistry is designed to help you deliver high-quality, engaging chemistry lessons within a supportive science department - come and find out how!
Learn how you can use chemistry puzzles to 'escape the classroom' and get your students enthused with chemistry. The puzzles can be adapted for different age groups and abilities and span multiple topics. The RSC's professional development expert will also be on hand to discuss our online professional development courses with you, gaining your feedback and answering your questions
Kick-start your morning with a free pastry, and the chance to learn about how the RSC can empower you to share ideas and expertise with other teachers. We will hear from teachers who have benefited from the RSC's chemistry teaching event empowerment fund, and discuss sharing ideas in groups.