Monday 6 November, 4–5pm GMT, online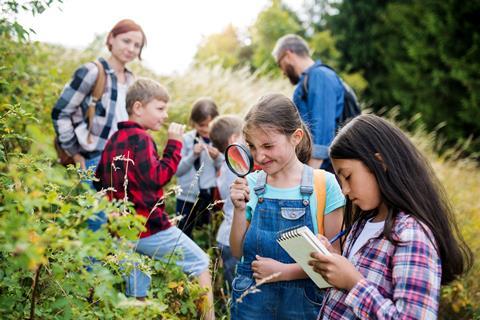 Join us for a live, interactive session led by Caroline Skerry, RSC Excellence in Primary Education prize winner, to be inspired by great ideas for teaching primary science out of doors. During this session Caroline will share her work on Seashore Science which she has worked on in collaboration with the Primary Science Teaching Trust (PSTT) and an Invasive species project which she was able to realise through funding from the Royal Society.
Caroline Skerry is a Junior Head at St Joseph's School in Launceston, Cornwall, and a Fellow of the PSTT. She delivers primary science CPD for Cornwall SCITT, STEM and PSTT and is an Explorify Champion. She established and leads the Cornwall Primary Science Share, which has now developed to become the South West Primary Science Share.
Outcomes
By the end of the session, you will:
Have an overview of inspiring and relevant outdoor investigations for ages 4–11
Have ideas for embedding working scientifically to your teaching.
Session information
During this session, Caroline will explore creative ideas that take the science curriculum outside.
This session will consist of a presentation, and interaction via discussion and online tasks.
We strongly encourage you to use a laptop/tablet to get the most out of this session.
This session is developed in line with our professional development standards and is offered as an interactive, 1 hour session.
Book Now