Teachers can now enrol for the 2013 ChemED conference in Canada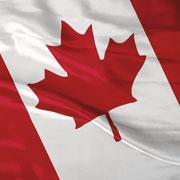 Registration has opened for the ChemED 2013 conference in Canada. The University of Waterloo will host the event from 28 July to 1 August.
This biennial conference brings together those who teach high school and introductory chemistry, and is the largest of its kind in North America.
The 2013 programme includes a symposium on student centred approaches to teaching chemistry, covering methods such as problem based learning, peer-led team learning and process oriented guided inquiry learning. It includes hands-on labs, workshops and demonstrations.
In 2011 ChemEd held over 200 sessions with over 120 different presenters. In recent years, attendance has ranged from 400-800 chemistry teachers and educators.
The deadline for early bird registration is 31 May.