Web watch: Tony Tooth looks at some websites that may be of interest to chemistry teachers
Greener industry
The address link to this green chemistry website has changed but the content and layout remain much the same as Wilson Flood described in his September 2004 review. He referred to this as 'a helpful site for a topic that will appear increasingly'; a prediction that seems to have been on the mark. The layout, in two sections, enables students and teachers to research the environmental issues associated either with the manufacture of a particular chemical (including such syllabus-related stalwarts as aluminium, ammonia and sulfuric acid) or, alternatively, to look for more general information on the characteristics of green industry. This latter section includes links to ideas that are increasingly appearing as new phrases in syllabuses, such as the ideas of 'atom economy' or 'using renewable resources'. The layout is clear and user-friendly with concise descriptions, graphics and photos and plenty of internal links. [Link no longer available]
Creative chemistry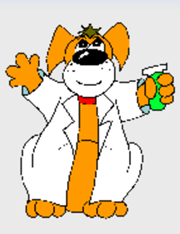 Although not updated since January 2005, this website aimed at the AQA syllabus for modular sciences has lots of generally relevant material. Designed by Nigel Saunders, of Harrogate Granby High School in North Yorkshire, the site's layout and the language used are excellent and subject content, presented under five main headings, is good. The 'Activities' section contains 11 activities, with each one comprising student, teacher and technician notes. The worksheets and PowerPoint presentations in the 'GCSE' and 'A-level' sections are clearly listed and can be printed. The 'Molecules' section has rotating images of molecules and ions to illustrate tetrahedral, trigonal bypyramidal and octahedral shapes as well as images illustrating isomerism and the allotropes of carbon, which would be useful in a lesson on structure and molecular shapes. Finally the 'Fun Stuff' section could be used in an IT room to make revision fun, or in the lab at the end of a double lesson on a Friday afternoon.
Chemists' net
Currently with over 500 members from all over the world, this list, moderated by Keith Wilkinson, provides a useful forum for discussing issues related to A-level and IB chemistry teaching. A wide variety of questions and ideas are posted on a regular basis and it's well worth signing up. As with all Yahoo Groups you can choose to receive an e-mail with a daily summary of the posts. One tip: be careful with your replies. It's often a good idea to click on the link to make a personal reply rather than sharing your post with the whole list. [Link no longer available]
Useful resources
Scroll down to the chemistry section and you will find over 70 PowerPoint presentations on topics ranging from green chemistry, through the Blast furnace to several presentations on atomic structure and the Periodic Table. The quality of the resources varies because they have been submitted by a variety of contributors but there are some useful ideas and images even if you decide that the presentations aren't quite suitable for your needs in their original form.