Web watch: Tony Tooth looks at some websites that may be of interest to chemistry teachers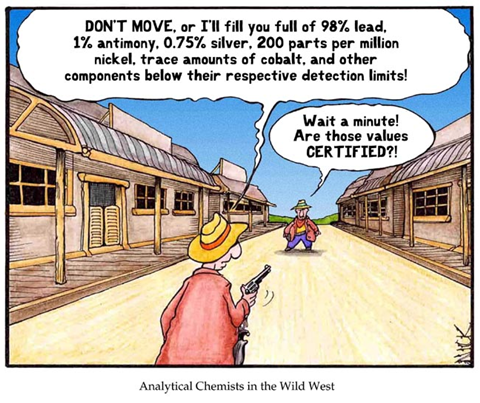 Cartoon Time
This is a link I found on the WebElements site. Chemistry cartoons features some amusing cartoons, some of which can be ordered as posters and T-shirts. The images can also be saved and copied to enliven a dull worksheet. My favourite has to be 'Enemy Bases'.
Chemical science
Chemical science draws together the best content from all journals published by the Royal Society of Chemistry (RSC), thus providing a snapshot of the latest developments across the chemical sciences.
Articles published online from the latest issue of this monthly magazine include Carbon nanotubes wear coats to deliver drugs, Electrochemistry takes the heat, Swellable gel fixes bad backs and How mouldy is your house?
With increasing emphasis on students being able to apply concepts in unfamiliar situations, this material could be useful for extension work for your gifted and talented students at both GCSE and A-level and could also be
a useful resource for developing comprehension-type exercises.
There is also an archive link to past issues, going back to 2004, so there is a wealth of material available without having to plough through all the original journals from which the articles are taken.
Self-help site
With over 120 pages of revision notes, tests and exam questions Teach me Tuition is a useful addition to the vast array of self-help sites available for AS and A2 chemistry students.
Divided into inorganic, physical and organic sections, each topic includes notes, worked examples and a test. The revision questions are well laid out with links to thoroughly explained sets of answers. Since the site is not syllabus-specific, however, careful reference to particular specifications' requirements will be needed.
There is a lot of useful material here, especially if you want to create quizzes and tests for the end of AS and A2 topics. Teachers could also direct their students to the site as a useful revision aid.
If you know of any websites that should be reviewed in Education in Chemistry, then e-mail the title or URL to Tony Tooth.
Contact and Further Information
If you know of any websites that should be reviewed in Education in Chemistry, please send the URL to our Web watch reviewer
Email: Tony Tooth