Katty monitors the levels of organic materials in drinking and wastewater across the Thames Water catchment area. She was also the Royal Society of Chemistry's 2020 Chemical Sciences Apprentice of the Year
My name is Katty and I work at Thames Water within the laboratory as an analyst whilst also training as a Higher Apprentice. My department monitors the levels of organic materials in drinking and wastewater within the catchment area. Thames Water is the largest water company in the UK, ensuring that the water in your taps is safe to drink.
How did you find your apprenticeship?
I was browsing one day on the gov.uk website out of complete boredom and stumbled upon a section on apprenticeships. My school was very much of the idea that it's university or nothing and gave no information about apprenticeships so I was curious as to what they were. There was a section where you could search for available apprenticeships and filter by subject – making it super easy for me to find something chemistry-related.
Why did you choose chemistry?
Ultimately I enjoyed chemistry at school and I would have opted to study chemistry at university if I hadn't become an apprentice. It really was the ideal solution. I took a gap year after my A-levels where I worked and travelled. I earned so much life experience and cemented that an apprenticeship was the right path for me.
Describe your typical day
I usually begin the day by reading through emails and going over what I've done the day before to determine what needs to be done today. I'm working with laboratory instruments within a number of different analytical methods – helping to maintain them and keep them running nicely. I will collect and create a batch of samples for one of the methods I work on before ensuring the instrument is calibrated and ready before running the batch of samples. I also process and review the results, attend meetings with my team, department, or external companies such as the Royal Society of Chemistry.
I also talk about and advocate for apprenticeships – particularly within the field of chemistry – which I really enjoy! I have attended career events to speak to young people about my career and why an apprenticeship might be a good pathway for them. I've helped organise Thames Water's presence at schools and attended Royal Society of Chemistry events to potentially inspire young people into a love of science. The International Year of the Periodic Table event in 2019 was great fun to attend with other apprentices from Thames Water.
What skills do you use and need for your job?
When I initially began working, I assumed that most of the skills I would need to do my job would be science-based – transferring my classroom knowledge to the laboratory. Although this knowledge is helpful when it comes to troubleshooting or understanding the concepts behind the chemistry within my work, I do believe that behavioural skills are as important. When working within a team, it is essential to communicate clearly and freely with your colleagues and managers. This helps the team to work more cohesively as a unit, hopefully making everyone's lives a bit easier.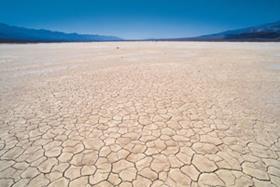 What do you love about your job?
I love that I'm able to combine my enjoyment of chemistry with my job. When training on a new method and learning new things, it's really rewarding to be able to relate a concept with what you are actually doing in the lab. I like the idea of doing my job well and later progressing within my career. I enjoy learning new skills and helping colleagues out where I can, therefore diversifying my skill set and keeping each day different.
Water is also an essential resource – we quite literally couldn't live without it! The entirety of Thames Water ties together to ensure that the water we put back into the river system and through people's taps is clean and safe; if this was not done around the world then our water supply would quickly deplete. Chemistry can definitely save the world, especially since a massive contributor to climate change is greenhouse gases and the use of fossil fuels.
What do you see yourself doing in the future?
I genuinely just take it a step at a time, so I probably won't think about my next steps until I've graduated. Ideally, I'll be employed and working on something that I enjoy… I remember loving the idea when I was younger of working in the perfume industry so maybe that.
You recently won the RSC's 2020 Chemical Sciences Apprentice of the Year award for proficiency in a variety of analytical techniques and serving as a fantastic advocate and brand ambassador for apprenticeships, chemistry and Thames Water. Can you describe the impact of this for you?
It's made me more appreciative of the work I complete day-to-day, as well as made me feel more appreciated within the workplace. It's nice to know that even when you don't think it is, the work you do is recognised by others. I've also seen my face in places that I wouldn't have otherwise – like the RSC website and the local newspaper.
Do you think it is important to celebrate the contribution of apprentices through awards like this? Why?
Definitely! At least in my experience, when at work I just feel as if I am getting my work done and helping out my team where I can as any other colleague would. My Team Leader mentioned that she had nominated me for the award and I genuinely wondered why, then when I won I was even more confused. But it did reinforce that my work is appreciated and valued on the same level as fully trained analysts within my workplace, I'm not seen as lesser than because I am an apprentice and still in training.
Watch the instagram interview with Katty talking about apprenticeships
First published 2021