Andy supports chemistry students to make good career decisions
What does a science career coach do?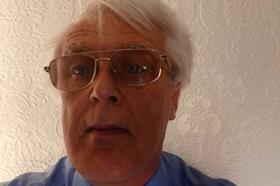 I provide Science, Technology, Engineering and Mathematics (STEM) coaching and mentoring for bachelor's (BSc), master's and PhD students working in STEM areas and I specialise in chemistry. This involves a one-to-one discussion about their situation, identifying what may be holding them back and suggesting pathways to move forward. Coaching is basically a transportation medium where you move people from one career situation to another better one. It is a more formal process with more one-to-one engagement than mentoring, which is more about giving advice and then letting individuals move forward at their own pace.
As part of my work, I have also delivered STEM-based lectures at my former school and local college where I did my management training. I am also a member of the RSC's Management Group and chemical Consultancy Group and take part in the events they run. Furthermore, I am a mentor for the RSC mentoring scheme and have two international mentees.
How is you job helping to make the difference?
Without a doubt, I make a difference to those who contact me. For example, I've helped seasoned chemists get better jobs by tweaking and improving CVs plus LinkedIn profiles as employers tend to look at these too as part of the recruitment process.
Starting range: £100–£250 p/hour depending on experience, frequency of appointments, location and type of coaching.

Minimum qualifications: A bachelor's degree in chemistry and postgraduate management and coaching qualifications, including a CPD Standards Office accreditation, which is recommended.
What is your typical day like?
As I'm retired, I do not have any fixed contractual hours but usually start at 8.30am and work till about 4.00pm with regular screen breaks. My daily routines include checking and answering emails and LinkedIn messages plus I also attend any scheduled meetings either via Zoom or other platforms. I also attend meetings either locally or further afield.
What do you like most about your job?
I love the freedom and being able to do what I have a passion for and also not having anyone bossing me about!
What skills do you need for your job?
Team working, problem solving, data handling, communication and technical skills apply but also being a visionary and willing to think outside of the conventional box is essential. I would not expect anything less than a degree in chemistry and at least 15–20 years' experience plus additional qualifications in management and coaching/mentoring.
How did you get into your job?
My job evolved after I retired from Loughborough University where I had gained a great deal of experience over 40+ years working in organic, inorganic, analytical and microbiology sections within the department.
I did all of my studying part time for both chemistry and management qualifications.
What advice would you give to a young person considering a career in your field?
There are new opportunities opening up now which were not available in the 70s/80s and chances to work for overseas companies did not really exist. Topics like environmental chemistry were not as well-known as they are now. Most of the things we buy or use have a chemical link somewhere and chemistry is a subject which is truly global in terms of interactions with other countries and teaching, plus research and jobs are well paid.
What are your plans for the future?
I intend to carry on for as long as I can, health permitting. Apart from that, I'd like to travel more and go to watch a lot of rugby union events as I'm a supporter of both Leicester Tigers, England and Wales.
As part of the ongoing revamping of the CPD Standards Office, I am going through a process of reaccreditation and hope to gain Coach of Excellence. This is to give coaches and others covered by the CPD Office a lot more gravitas and enhanced standing.
Want to know more?
Andy Kowalski MRSC, MIScT & FCMI, CPD Standards Office Accredited Coach (training provider number 31020), freelance consultant.
Published February 2022