Networking and learning at events is valuable, but it can be tricky to persuade your school it's worth your absence for a day or more. Teacher Peter Banks shares his tips for making a persuasive case.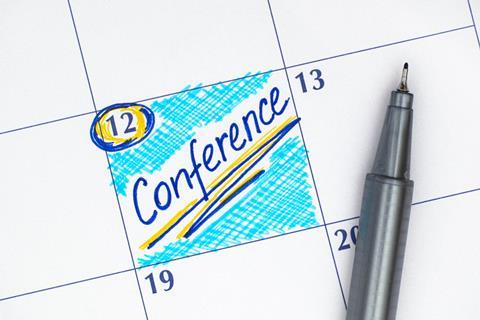 With the Association for Science Education (ASE) annual conference just around the corner it's that time of year when many teachers try to persuade their managers they should attend. All good schools agree continuing professional development (CPD) is essential for teachers to maintain their subject knowledge, to think about their teaching practises and talk to other teachers about new ideas.
Despite that, some schools need a little persuasion to release staff to attend events, especially those that last several days. Here are some of my tips for convincing your school leaders you should go.
Prepare well in advance
During an appraisal or performance management cycle, identify areas you want to improve. As part of any discussion with a manager or department head, mention the CPD you are interested in. Make it clear how the CPD will support your development, and therefore, help the school. If your school identifies targets, always link to them when you mention any CPD. Be prepared to help the school minimise the impact of your absence. Above all show how your absence will positively impact the school in the long term.
Demonstrate variety
For large scale conferences like the ASE annual conference or the Secondary and Further Education Group (SaFE) conference, make clear the number of different CPD sessions you can attend. Many conferences have a variety of groups of people attending, for example from suppliers showing off new kit to teachers talking about money saving ideas and amazing teaching techniques. You can show real value for money in a short space of time and get a whole year of CPD in one conference.
Talk about health and safety
Many science lessons have an associated risk. It is essential schools understand that teachers need to refresh their knowledge and talk about safety with others including experts. Seeing first hand new methods for practicals (like microscale) that can improve learning, minimise costs and reduce risk can help improve confidence and fill you with ideas when you head back to your school.
Sell the early bird savings
Everyone loves a discount! Booking early sometimes gets you a discount. By showing how much you can save – rather than how much it costs – you may just tip the balance. It also won't hurt to start preparing your school early that you need to go.
Follow it up
Once you've been, make sure everyone knows what you got out of the event. Write a summary for your line managers. Whenever you pass on resources to colleagues, make sure that they know where it came from. Also, note down each time you use a resource from the conference, so you can show how much impact the event had for the next time you want to go.
All schools are different. Some focus on the financial impact of teacher conferences and events, and others on the staffing implications of cover. If you are not allowed to attend this year, remember to remain professional and start working now for the following year. Put together a positive case to show how much the school will benefit from your attendance at your chosen conference or event.