Jamie works alongside scientists to help deliver a service to support the criminal justice system
What is an advanced apprentice?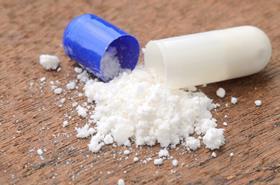 An apprenticeship has two main sides, an educational and a work side. I was a forensic apprentice.
What do you do in your job?
Whilst on the apprenticeship I was based in the Occupation Drug Testing laboratory (ODT). In the laboratory, I was able to help in all aspects, from accessioning (where samples are booked into the laboratory information management system) to screening (where samples are screened to see if they are positive for certain drugs) to confirmations (where tests are used to confirm whether samples have drugs within them).
What do you enjoy most about your job?
The work side of the apprenticeship was fantastic. I was able to work alongside skilled scientists in order to help deliver a service to support the criminal justice system. To begin with I felt a bit overwhelmed with all of the information that I was receiving, it was a totally different challenge to college. After the first couple of weeks I began to settle and really thrived on all of the new information I was receiving.
The educational side of the apprenticeship was a lot of fun. The apprenticeship allowed me to use the information that I gained within the workplace and use it in my assignments. There was a lot of support from the tutors and they helped with any questions that I had, such as where I could go to get more information. I found studying on the apprenticeship a lot better because both the work and educational side of the apprenticeship complimented each other very well and allowed for experiences that had taken place in the workplace to be used in my assignments.
There were a lot more assignments to do on the apprenticeship compared to college however that is totally justified by the number of qualifications that I have received from the apprenticeship such as BTec, NVQ and RSciTech.
What attracted you to your career?
I chose the apprenticeship for three main reasons. Firstly I knew the experience I could get would be valuable in the forensic and science industries. My second reason was a greater need for information. Being in a secure environment would lead to more details about crimes and investigation being made available, I was not disappointed. And thirdly I would receive further training beyond the classroom with enrichment courses. These have included blood pattern analysis course, forensic awareness training and court awareness training.
How did you get into your job?
Before the apprenticeship, I was studying forensic science at Woking College. Forensics was my first major interest within science. It allowed me to find out more about the world that we live in and how things can interact, information which scientists can use to convict criminals. Whilst studying at college I felt that I didn't have access to all of the information available to help to write my assignments. I was at Woking College for one year before I found my apprenticeship.
Career progression
I have now finished the apprenticeship and am workng at a hospital. I will be working there as part of the histopathology team. I will also be studying for a part-time degree in chemical and molecular biology at Birkbeck University. I feel without the experience and the knowledge that the apprenticeship gave me I would not have got this job. I feel that the apprenticeship programme has opened a lot of doors for me both now and in the future.
First published 2016