Sallie develops creative ideas to get good media coverage for science organisations and events
What is a science publicist?
As a freelance science publicist I work on getting media coverage for science organisations or events. I also organise events such as the UK Conference of Science Journalists.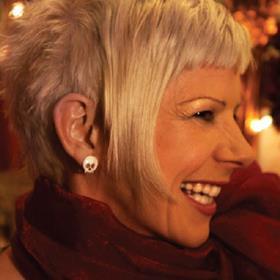 What do you do in your job?
I look into what is going on at an organisation, or an event, to find a good story for the media and come up with creative ways of presenting the story to different journalists or media outlets. I identify key issues for discussion at conferences and events and identify the speakers, panellists etc. I also plan and organise events, including finding sponsors to fund them. It is then important for me to publicise the events to get people to attend and also to gain media coverage. I mainly work from home but also go to organisations for meetings or travel to conferences, mainly in the UK but sometimes abroad.
What do you enjoy most about your job?
Getting great coverage of a story, and creating an angle or idea that turns out to be really popular with the media. It is very satisfying when an event you have organised is successful, with all participants thoroughly enjoying it.
What attracted you to becoming a science publicist?
Whilst at the British Medical Association, I used to research and write reports on public health issues such as alcohol or the benefits of cycling. When published, these reports gained a great deal of attention from the media and I became involved in helping the press office unpick the 'story' from the reports and also in briefing the spokespeople who presented the reports to the media. I found that side of my work increasingly interesting so decided to try and break into public relations full time, which I did with my post at the British Science Association. This was a great job as you were totally thrown in at the deep end, I loved the Festival of Science and running the press room with back to back press conferences all morning every day for five days.
How did you get into your job?
I completed A-levels in biology, chemistry and mathematics. Following this I studied BSc (Hons) medical biochemistry at the University of Surrey, which included industrial training for a year as a research student with the Imperial Cancer Research Fund. I worked as a research and projects officer at the British Medical Association while I completed a part-time course in MSc Science Communication at Imperial College. I then moved roles within the British Medical Association to committee executive secretary for the Board of Science and Education, and went on to complete a part-time Open University course on managing voluntary and nonprofit enterprises. Then I became press and PR officer for the British Science Association, and finally from there moved into my current role of being a freelance science publicist.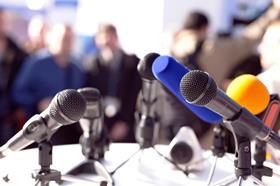 What are the opportunities for career progression?
As a freelancer there is not really a 'career' or 'path' as it tends to be working independently for individual clients. Generally, as a publicist or press officer you would move into a more senior management role as head of communications or external affairs.
What advice would you give for people wishing to enter your career area?
The media is a 24/7 business and journalists can be demanding due to the time pressures they are under. This means the job can involve working unsociable hours. It is not the kind of job where you can ever really say job done – there is always one more angle you could work up or one more media outlet you could approach. It is important to be creative to find a 'story' or 'angle', and excellent communication skills are essential for writing articles/releases and for talking up a story with journalists or presenting at a conference.
First published 2014