Australia's chief scientist has announced his plan for the future of science education in the country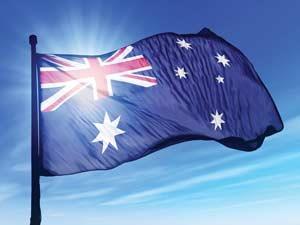 Ian Chubb, the chief scientist for Australia, has called for a radical rethink of the country's science education strategy.
In a report published on 2 September, Chubb revealed that Australia is falling behind its peers in the global community. He highlighted four key areas – competitiveness, education, research and international engagement – that need to be addressed in order to maximise Australia's science potential. Tackling these problems should, in turn, help to build a stronger country with a more competitive economy, the report argues.
Australia is currently the only member of the OECD (the Organisation for Economic Co-operation and Development) that doesn't have a national science and technology strategy. Also, recent funding cuts have seen more than A$114 million slashed from the budget of the Australian CSRIO (Commonwealth Scientific and Industrial Research Organisation), the country's national science agency.
In his vision, the chief scientist has placed education at the heart of his new proposals. Writing in an opinion piece for ABC Science, Chubb says that the country must 'give every Australian child an outstanding science education [and] support the teachers and schools that provide it.'
Present problems
At the moment, very few students graduating from science subjects aspire to enter the teaching profession. This has led to a shortage in well qualified teachers of science, maths and information and communications technology. Without these vital educators, the next generation of students suffer. Around 40% of year 7 to 10 maths classes in Australian schools are taught without a qualified maths teacher.
The knock-on effect is that students no longer choose to study science. Participation in science subjects has dropped to its lowest level in 20 years. As a result, there are even less graduates and fewer teachers, generating a destructive cycle that may prove difficult to break.
Breaking the cycle
Chubb makes several recommendations for tackling the issues raised in the report. One proposal urges the Australian government to provide better incentives for high-achieving science graduates to enter teacher training. He also advises that every primary school should have at least one specialist science teacher. Beginning at primary level, right up to tertiary education, the report also recommends that changes to curricula and assessments be used to promote lifelong skills and interdisciplinary knowledge.
Overall, the new policy has been well received by the Australian education community. 'The chief scientist's report clearly articulates the importance of science to the long-term prosperity of our country,' says Robyn Aitken, president of the Australian Science Teachers Association (ASTA), a body that represents science teachers across Australia.
One of the aims of the proposals is to provide core science education for all students, making science an equal priority to literacy and numeracy. 'Some teachers would argue that science is a great vehicle through which to teach literacy and numeracy, but this is not understood by many teachers, and NAPLAN [the National Assessment Program – Literacy and Numeracy] prefers to see primary teachers more focused on literacy and numeracy than science,' Robyn tells Education in Chemistry. Though she welcomes the new policies, Robyn warns that overcoming the problems, particularly the lack of qualified teachers, will be challenging.
Chubb has described Australia as being 'at a crossroads'. Whichever path the country takes, education is sure to play a key role in shaping the nation's future.