Bursaries are available to support RSC members engaged in pedagogical research to attend chemical education conferences in the US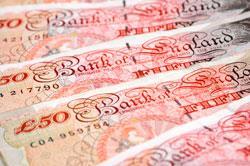 To help raise the profile of research of teaching and learning in higher education (HE), the RSC is offering UK researchers the opportunity to widen their contacts and explore this research in the US. A number of bursaries, up to £1500 per applicant, are available to RSC members who are employed in HE and carrying out pedagogical research. These are to help cover the cost of attending a major conference.
The aim is that successful applicants will develop contacts, gain an appreciation of research being carried out in the US and set up research collaborations.
More information about eligibility and how to apply can be found at the Chemistry Education Activating Research webpage. For events in 2013, applications must be received by 22 February.
Related Link
Chemistry Education: Activating Research
The Education Division has up to 6 bursaries to assist members of the Royal Society of Chemistry to activate and energise their research in chemistry education.