Chemistry Education: Activating Research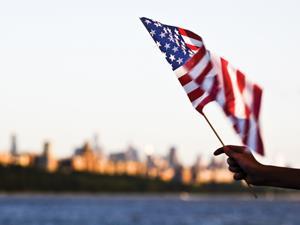 The Royal Society of Chemistry (RSC) has six bursaries of £1500 each available to cover the cost of travel, accommodation and registration of attending a major pedagogical research conference in the US.
Pedagogical research in higher education (HE) science education in the US is much better funded than it is in the UK. As a result, there appears to be a greater range of high quality pedagogical research in HE in the US, yet contact and collaboration between researchers there and the UK is limited. To help address this situation and to work towards raising the profile of research in this area in the UK, an initiative from the Education Division of the RSC offers you a chance to widen your contacts and explore the research in the US.
In 2014 bursary winners attended the Biennial Conference on Chemical Education at Grand Valley State University. Julie Hyde from the University of Hull said: 'What an amazing opportunity it was to attend BCCE 2014! I learnt a lot from the sessions I attended, which I plan to take back and introduce into my teaching and share new ideas with my colleagues. It was a great learning curve and has given me the opportunity to gain many new ideas and have a better understanding of pedagogic research. I made two company links regarding software and have been in touch since I returned home. It was a super chance to network internationally and I appreciate being able to make the new links I did.'
The closing date for 2015 applications is 23 February. Application forms and further information are available at the Chemistry Education: Activating Research webpage.