The value of introducing challenging practical and interactive science lessons for 11-year olds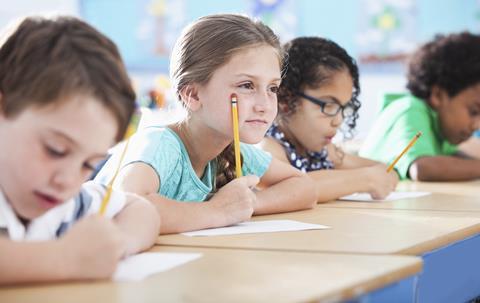 The introduction of national testing at Key Stages 2 and 3 in England has shifted the emphasis in classrooms away from developing pupils' understanding of the subject to presenting science as a body of knowledge that has to be remembered to answer test questions. This is leading to a decline in pupils' enthusiasm for science in primary schools. Jenny Mant and Helen Wilson of Oxford Brookes University and David Coates from Hull University have studied the effect of introducing more challenging, practical and interactive lessons on the achievements of 11-year olds.1
The researchers worked with a group of 16 matched pairs of primary schools: 32 schools in all. Teachers in the 16 intervention schools attended training days where they learnt how to provide science lessons that devoted time to discussing scientific ideas, had an increased emphasis on the encouragement of higher-order thinking, contained more practical work and investigations, and provided more purposeful recording by pupils. Teachers in the 16 control schools did not receive any training. Pupils' achievement was measured by their scores in the national test at the end of the year, and the proportion of children achieving a top (level 5) score compared between the paired schools. In addition, the researchers held focus group interviews with pupils in the intervention schools to determine their views on the way they had been taught science.
Comparison of the data collected from the matched pairs of schools showed that pupils in the intervention school did better than those in the control school in 12 out of the 16 pairs. According to the researchers, the data showed how effective the training had been in terms of improving the quality of the teaching. Feedback from the interviews indicated that pupils enjoyed the activities and welcomed the opportunities to think for themselves and be involved in discussions.
References
J.Mant, H. Wilson and D. Coates, Int. J. Sci. Educ., 2007, 29 (14), 1707.