Foundation degrees for the science-based industries available from September 2011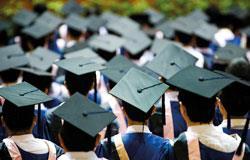 A new programme of foundation degrees is being developed for the science-based industries to help address the industries' constantly changing employee skill requirements. Funded to the tune of £2.9 m by the Higher Education Funding Council for England (HEFCE), Working higher is a collaborative project between the Higher Education Academy (HEA) Physical Sciences Centre, Cogent Sector Skills Council and the University of Hull, and will be delivered by a consortium of universities. Professor Tina Overton, director of the HEA Physical Sciences Centre told Education in Chemistry, 'This is a ground-breaking collaboration between Hull, Cogent Sector Skills Council representing employers, and HEA UK Physical Sciences representing the academic community. The project aims to address the higher-level skills shortage in the nuclear, chemical, petrochemical, bioscience and polymer industries through the provision of a suite of foundation degrees'.
The universities taking part in the project, led by the University of Hull, have been chosen for their specific areas of excellence: the University of Central Lancashire (nuclear science); Manchester Metropolitan University (chemicals); London Metropolitan University in partnership with Napier University (poymers); and the University of Kent (bioscience). The University of Hull has expertise in refining and petrochemical engineering. There will also be collaboration with stakeholders such as Semta and other HEA subject centres.
Six individuals with business and industrial experience will work with the HEIs in developing the foundation degree framework. These 'industry champions' will ensure that the framework is flexible in meeting the needs of employers. Cogent is leading on the employer side, coordinating the industry champions as well as providing leadership, guidance and advice on employer engagement. The HEA Physical Sciences Centre at the University of Hull is providing leadership on developing a flexible foundation degree framework including, curriculum design, benchmarking of common characteristics, student experience and a national delivery strategy.
The foundation degrees, which will be available from September 2011, will combine academic study with workplace learning to equip people with the knowledge, understanding and skills to improve performance and productivity. They will be developed to meet employers' needs in 'up-skilling' existing staff - eg staff in NVQ level 3 technical roles.