Final 15 entries in student science competition highlight chemistry
Google has announced the 15 global finalists shortlisted to win the 2014 Google Science Fair, an online competition for 13–18-year-old students.
Now in its fourth year, the Google Science Fair has inspired students from around the world to find their inner researcher and develop solutions to global issues. Pupils can enter the competition either as individuals or in teams of two or three. The grand prize is a 10-day trip to the Galápagos Islands, an experience at the Virgin Galactic Spaceport and $50,000 in scholarship funding.
Previous winners have investigated all aspects of science, but chemical research has consistently been at the heart of the award. This year's finalists continue the trend, with two entries dealing with problems of a chemical nature.
Sunscreen and pencils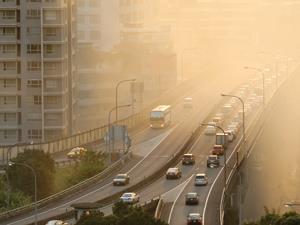 Samuel Burrow, 16, from Lancaster, UK, has developed a new coating to break down air pollutants. Combining TiO2 with graphene, his entry 'Cleaning the world with sunscreen and pencils' won the local prize for the UK.
Samuel has created a paint that uses the photocatalytic properties of TiO2. Current coatings are inefficient and expensive owing to electron-hole recombination, where excited electrons drop back into the positively-charged holes before they have reacted with another species. Samuel says 'I theorised that graphene's superior electron transport mechanisms might help prohibit electron-hole recombination in TiO2.' After confirming that TiO2 can reduce graphene oxide to graphene under ambient light conditions, he showed that the resulting coating is stronger, cheaper and more efficient than those currently used.
Purifying water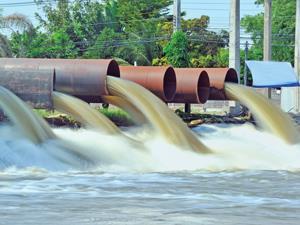 Another chemical science finalist, Cynthia Sin Nga Lam, 17, from Melbourne, Australia, focused on creating a device for use in developing countries that can be used to purify waste water, while simultaneously generating electricity. The project has been nominated for the Scientific American Science in Action Award, which honours a project that makes a practical difference by addressing an environmental, health or resources challenge.
Like Samuel's paint, Cynthia's design begins by using titanium dioxide as a photocatalyst to remove pollutants by converting the organic compounds to CO2 and water. In the second part of the unit, TiO­2 catalyses the reduction of water to hydrogen, which then enters a fuel cell to generate electricity. 'The entire sustainable process only needs TiO2 and light – no additional power source is required.' explains Cynthia. The device successfully removes organic pollutants, but the electricity generation needs more work.
Schemes like the Google Science Fair give students the opportunity to develop research skills at an early age. 'Although there was always a spark of passion for science in my heart, I thought that I was too young for research and inventions', says Cynthia. Teachers play a huge role in inspiring pupils to enter such competitions. Google recognises this by providing lesson plans and resources for teachers in a separate section of the website. With the 2015 competition just around the corner, now is the time to help pupils develop new project ideas.