In June, pupils from 400 classes from over 160 schools around the UK talked online to real scientists as part of the latest I'm a scientist, get me out of here (IAS). The event ran for 10 days with 100 scientists competing for 20 prizes of £500 each to spend on communicating their research further.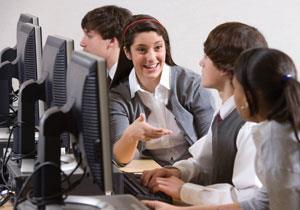 IAS is a moderated online space where registered pupils can ask real scientists questions. Aimed at engaging young people with practising science and supporting the teaching of How Science Works, IAS is run by Gallomanor Communications Ltd and is funded by the Wellcome Trust with support from the National Science Learning Centre and the National Coordinating Centre for Public Engagement. After funding a pilot event in 2008, The Wellcome Trust awarded the IAS scheme a society award to roll the event out nationally for two years, starting in March 2010. Pupils help select the scientists that take part in IAS, and during the event students post questions online for the researchers and take part in live webchats. IAS involves scientists from all disciplines, but splits them into themed zones according to their areas of expertise. The pupils vote for who they think should win the prize money and the scientists with the least votes are slowly evicted until an eventual winner remains. IAS also produces debate packs to extend the discussion into the classroom.
Of particular relevance for chemistry teachers were three themed zones: Chemicals, Clean and Drugs. Scientist Joseph Cook, who works on hydrogels at the University of Reading, won the Chemicals zone while Panos Soultanas, Professor of Biological Chemistry at the University of Nottingham, succeeded in winning the Clean zone. The winner of the Drugs zone was drug discovery scientist Deuan Jones from the University of Dundee. Each zone also has a student winner to thank the pupil who, in the opinion of the moderators, participated the most and asked the best questions. Each student winner received a £20 WHSmith voucher.
Visit the website for further information and to register interest in taking part in the 2011 events.
Related Links
I'm a Scientist is a science dialogue event where school students talk to real scientists online for two weeks