Sara Hennessy of Cambridge University has looked at ways that teachers can integrate ICT into their teaching of science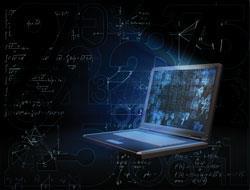 Over the past 10 years teachers have developed their use of ICT in the classroom but there is much work to be done on how to use the technology effectively to support pupils' learning. Sara Hennessy of Cambridge University has looked at ways that teachers can integrate ICT into their teaching of science, based on reports from researchers in different parts of the world.1
The study revealed pitfalls for teachers when using ICT in their teaching, eg:
spending too much time on technical issues rather than teaching the subject;
using programs or websites that do not match the learning needs of their pupils;
using PowerPoint, which can lead to a more didactic approach in lessons.
However, Hennessy also identified areas where technology has made a contribution to science teaching and learning, eg:
improved pupil motivation;
pupils can explore and experiment with different situations and receive instant feedback on the decisions they make;
the Internet provides a link for pupils to modern science, which helps to illustrate the relevance of the work being studied;
pupils collect more reliable and accurate data by using data logging equipment, which allows more time for data analysis;
the introduction of new methods for individual or collaborative learning, which involve pupils using computers to help focus their ideas, share ideas and build an understanding of science concepts;
more opportunities for group learning on a class basis through teachers using interactive whiteboards;
pupils can visualise processes more clearly by using computers to look at situations from different standpoints through video clips, diagrams, models, concept cartoons and written arguments.
According to Hennessy, the success of ICT in the classroom lies with what support teachers give to pupils to help them build on their ideas and understanding of science.
References
S. Hennessy, Studies in Sci. Educ., 2006, 42, 1.