The Royal Society of Chemistry (RSC) has teamed up with Pfizer to provide an online AS Chemistry Labskills module to UK secondary schools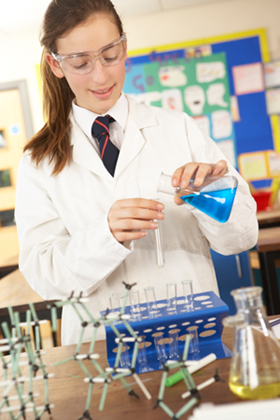 The Royal Society of Chemistry(RSC) in collaboration with Pfizer, through its outreach programme Discover chemistry, has launched a two-year project to disseminate Bristol ChemLabS' AS Chemistry LabSkills module to as many secondary schools as possible in the UK through PGCE chemistry teachers.
The module is an interactive laboratory manual for AS chemistry students, developed by Learning Science and chemists at the University of Bristol. The module covers techniques and experiments required at this level, providing students with practice in setting up equipment, taking readings, and analysing results. An introduction is provided to each technique, which explains what it is and how it is used, and there are separate sections on basic skills - weights and measures, and preparing solutions - and lab calculations. The module is intended to be used by students as a 'pre-lab' exercise to help them get the most out of their own practical work.
As part of the collaborative project, this month all PGCE chemistry teachers will be entitled to receive a copy of the interactive lab manual on CD-ROM, which will be activated for a six-month period. David Fox, chemistry research director at Pfizer, told Education in Chemistry, 'This will allow the student teachers to incorporate the module into their teaching assignments, and ensure that the schools they attend get to see the module in action'. At the end of the trial, student-teacher feedback will be used by Bristol chemists to refine the module, and by the RSC and Pfizer to evaluate the module with a view of further investment and wider dissemination. The scheme will be repeated in October to the new cohort of PGCE chemistry teachers for a 10-month trial period.
For more information on the trial, or to receive a copy of the CD-ROM if you are a PGCE chemistry student, contact Lorna Thomson, project officer for Discover chemistry at the Royal Society of Chemistry.