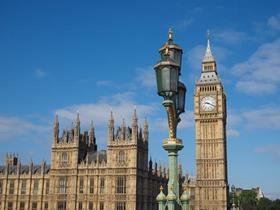 In July the House of Lords select committee on science and technology took evidence from representatives of Ofsted, the Royal Society of Chemistry, the Institute of Physics, the Royal Society, the Advisory Committee on Mathematics Education, and Bioscience Federation Education Committee on science teaching in schools. In brief this included:
science faces the highest teacher vacancy rate of any subject, though DfES data suggest financial incentives coupled with competition for employment in mainstream science activities are slowing this trend;
in the majority of primary and secondary schools the teaching of science is good;
there is a clear correlation between specialist science teachers, and the quality of teaching and the success of pupils in science;
well-focused, well-planned CPD can have a positive impact on the quality of work that goes on in science departments;
less than 10 per cent of students studying A-level chemistry go on to study the subject in HE. Better transfer rates need to be encouraged through better careers advice in schools;
increasing the number of subject specialist teachers in schools is key to attracting more students to take the separate sciences post-16.
A report based on the evidence will be given to Government in the autumn.