As a new university chemistry department is planned, UCAS announces an overall drop in applications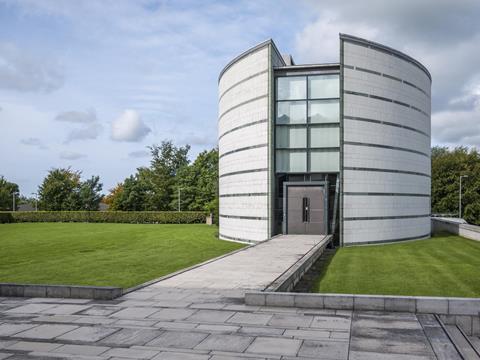 Lancaster University will open a new department of chemistry, and admit students to a new undergraduate degree in chemistry in October 2013.
A head of department will be appointed to drive the development forward and it is expected that up to 25 new members of staff will be hired in the first major phase.
The new department will establish a challenging research-led MChem degree programme, which will build on Lancaster's research and take advantage of industry relationships and placements. Moving to a chemistry department and to a full chemistry degree will enable Lancaster to recruit additional strong science students, from the UK and abroad, in a market where the numbers of applications to study chemistry in research-led universities are increasing.
Royal Society of Chemistry chief executive Robert Parker, welcomed the news:
'We believe that school-leavers and those advising them now recognise the opportunities in chemistry, which can provide a lucrative career as well as a fascinating university experience.'
The chemistry department at Lancaster was closed in 1999 when chemistry departments were being closed across the UK. However, the numbers of young people taking chemistry at A level has increased significantly in the last eight years and the percentage choosing to study chemistry at university has also increased recently.
UCAS admissions review
UCAS has recently announced proposals to review the university admissions process. The consultation document offers a model that would support a longer term move to a post-results system and suggests improvements to the current model. These include enhancing the applicant experience of the admissions process, while developing cost savings and efficiencies for institutions. The consultation process will remain open until 20 January. A report of the findings will be published in March.
Full details are at UCAS website.
University applications drop
In a response to news that university applications have dropped by 25,000 from the same time last year, Sally Hunt, general secretary of the University and College Union (UCU) said:
'The rise in tuition fees to as much as £9000 has helped cause a 13% drop in applications to university. Today's preliminary figures are very worrying. We believe putting financial barriers in front of young people who have been told their entire lives to aim for university is nothing more than a policy of penalising ambition.
'We are still waiting for some universities to readjust the cost of their degrees, which adds even more confusion to the situation. Students should be looking to study the courses most suited to their talents, not searching for something in their price range, and universities should not be forced into cutting prices to try and fill places.'
In December, around 30 universities announced lower fees.