Training and Development Agency for Schools to launch a national Science Additional Specialism Programme (SASP) for teachers of physics and chemistry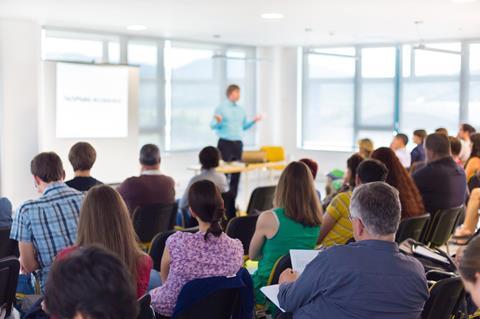 This summer the Training and Development Agency for Schools (TDA) will be launching a national Science Additional Specialism Programme (SASP) for teachers of physics and chemistry. Speaking at the ASE national meeting in Reading, the course organisers, all of whom are involved in the pilot of SASP, explained that this is a continuing professional development (CPD) programme aimed at developing non-specialist teachers' knowledge and skills in these subjects so that they can teach them more effectively, with enthusiasm and confidence, to 11-19-year olds.
The initiative comes in response to a report into who teaches mathematics and science in UK secondary schools published in January 2006 by the then Department for Education and Skills (DfES). The report highlighted that at the time chemists made up only 25 per cent of science teachers. More recently, the growing profile of triple science in schools has enhanced the need for more specialist teachers in chemistry and physics. The TDA has developed the SASP courses in consultation with the science community, including the Institute of Physics and the Royal Society of Chemistry (RSC), which launched its own Chemistry for non-specialists course back in 2007 with funding from GlaxoSmithKline (GSK) and the Department for Innovation, Universities and Skills (DIUS).
The SASP chemistry course is aimed at teachers who do not have a first degree or initial teacher training (ITT) specialism in the subject. The course will run for up to 40 days (though course structure and length will be flexible to reflect the needs of participants), spread over an intensive summer start and the following full academic year, and will comprise tuition and in-school development. While on the course teachers will develop their subject and pedagogical knowledge. All courses provide academic accreditation and participants who successfully complete the course may be eligible to receive £5000.
The courses will be free for participants from maintained schools, special schools and academies and the TDA will fund supply cover for the participants' schools. To be eligible to attend the course, applicants must be teaching chemistry to 11-19-year olds, have qualified teacher status and have completed their NQT year.
The universities of Brighton, Edge Hill in partnership with Cumbria, and Keele in partnership with the Science Learning Centre for the West Midlands are currently concluding a two-year pilot of the SASP courses. All three providers involved in the pilot commented that some teachers had already been promoted or taken on more responsibility within their school science departments as a result of participating in the courses.
From July 2009, 200 places on SASP chemistry and physics courses will be on offer at 10 regional providers in England. As Education in Chemistry went to press the TDA was expected to announce the 10 regional providers of the courses. Details of the course providers will now be available on the TDA website.
Related Links
Science Additional Specialism Programme
CPD from the TDA [Link updated to the National Archives 04/05/2012]