CLEAPSS, the organisation that supports practical science and technology in schools and colleges, has published a new series of guides for teachers to support practical science teaching and learning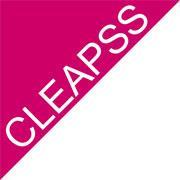 The 'How To' guides are written by their team of experienced teachers and technicians and are designed to provide practical methods that work and are safe. They include classic experiments such as the chip pan fire and making soap, as well as information on integrating How Science Works into science teaching.
Each guide gives a set of learning outcomes, as well as suggestions as to where in the curriculum the experiment might be relevant. The collection is continuing to expand, with guides to reduced scale science planned in the near future.
These guides are part of a longer-term plan to restructure the information and website that CLEAPSS offers to its members. Steve Jones, director of CLEAPSS, explained that the plan is to separate out the guidance on how to perform practical science in a way that works, from the guidance that is purely related to health and safety. 'This links with the idea that some of our resources could effectively be used by teachers, where I think at the moment it would be fair to say that our main users are in fact technicians,' he said.
The new How To guides are available to their members on the CLEAPSS website.
Related Links
How To guides for practical science teaching and learning
Access restricted to CLEAPSS members