Prestigious £20,000 scholarships to be led by the Royal Society of Chemistry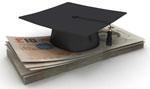 New teacher training scholarships in chemistry led by the Royal Society of Chemistry (RSC) have been announced today.
Around 130 scholarships worth £20,000 each will be available. Any graduate with a 2.1 or first class degree in chemistry (or a related subject) will be eligible to apply for a scholarship on a chemistry Initial Teacher Training (ITT) course.
Working with experts in teaching practice, the RSC will award scholarships to candidates with exceptional subject knowledge, enthusiasm for the study of chemistry, and outstanding potential to teach. The RSC's relationship with the scholars will continue into their teaching careers to develop a core group of outstanding chemistry teachers who are part of a community of chemists across schools, universities and industry who will be able to train others.
The scholarship comes as part of the Government's teacher training strategy, Training our next generation of outstanding teachers, and follows on from the success of the physics scholarship supported by the Institute of Physics.
Education Secretary Michael Gove said: 'If we want to have an education system that ranks with the best in the world, then we need to attract the best people into the profession, and we need to give them outstanding training.
'By joining up with the prestigious Royal Society of Chemistry, the scholarship will help make sure we have excellent chemistry teachers in this country with deep subject knowledge. They will help raise the status of the teaching profession and also make a huge difference in the lives of children.'
Robert Parker, RSC chief executive, said: 'The RSC is delighted to be leading this exciting initiative. We believe passionately in the need for inspirational teaching, and our fervent hope is that this scholarship will increase the number of inspirational chemistry teachers.
'It is also crucial to drive an increase in the number of chemistry-qualified teachers who teach the subject. The RSC always seeks to support teachers advancing the chemical sciences in education, not just because it is good for the students - it is also good for the country to have scientifically literate young people in all walks of life to raise Britain's industrial and commercial competitiveness in an increasingly competitive world.'
Related Link
RSC Teacher Training Scholarships
£25,000 RSC bursary to become a chemistry teacher