The department of education in Northern Ireland has launched a consultation on proposed short term changes to A-levels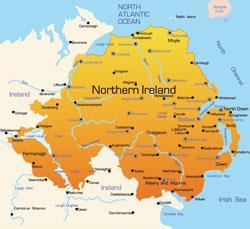 John O'Dowd, education minister, has already announced a fundamental review of GCSEs and A-levels, with a final report expected in June 2013. The focus of this consultation will be on whether Northern Ireland mirrors specific changes proposed in England in the interim period. These proposals relate to the modular structure of A-levels, the involvement of universities in their design and the number of re-sit opportunities.
A Department of Education spokesperson said: 'The Department has already engaged with school principals and the higher education institutions in relation to the future of A-levels here. We now want to provide others with an opportunity to have their say. In particular, the views of young people and teachers are welcome and we would encourage people to respond.
'This consultation will allow us to test whether we should mirror some or all of the changes to A-levels in England. Comparability and portability of high-stakes qualifications such as A-levels are of paramount importance and any future decisions taken by the Minister will be in the best interests of our young people.'
The consultation documents can be found on the Department of Education website. The deadline for responses is Friday 8 March 2013.