The RSC is inviting nominations for its Chemistry Technician of the Year Award for 2013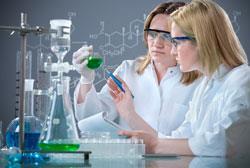 The prize recognises individuals who work in a technical support role with a strong basis in the chemical sciences.
Prizes are available in three categories: education and further education, industry, and higher education and research. The winner in each category will receive £2000.
Candidates will be judged using five criteria: achievement (for example where exceptional effort has resulted in an extraordinary milestone being reached or target exceeded), collaboration (eg where outstanding teamwork or leadership has ensured a critical task was completed regardless of the challenges faced), development (where the candidate has undertaken significant personal development or increased their knowledge and technical ability to the benefit of the organisation), inspiration and ingenuity.
The deadline for nominations is 1 July 2013.