Over 200 delegates attendedthe RSC's Parliamentary Links Day in the Attlee Suite, Portcullis House, London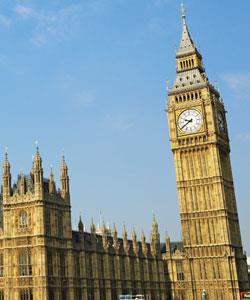 In June, over 200 delegates attended the RSC's Parliamentary Links Day in the Attlee Suite, Portcullis House, London. The event was entitled Science and the New Parliament and members of both Houses of Parliament, the Campaign for Science and Engineering and scientific organisations including the Institute of Chemical Engineers, Royal Society and Institute of Physics took part in the event.
The annual day is the largest science event of its kind in the Parliamentary calendar and on this occasion was opened by the Speaker of the House of Commons, the Rt Hon John Bercow MP, who greeted attendees by suggesting that 'a basic understanding of science is necessary for a rounded personality.'
David Willetts MP, Minister of State for Universities and Science, and Ed Milliband MP, Shadow Secretary of State for Energy and Climate Change, gave keynote addresses. Keen to reassure the attendees of the government's commitment to science, David Willets highlighted work already in progress, including the drafting of a new ministerial code with respect to scientific advice. He also emphasised that the 65 sitting MPs have a STEM degree. Ed Milliband admitted to having 'no aptitude for science' but described it as the role and duty of politicians to defend science. Both MPs emphasised the important role of science in the UK and urged scientists to inform public debate as well as offering solutions, agreeing that a scientific approach should be used for policy making. Neither MP, however, spoke specifically about scientific education.
A common topic discussed by many of the remaining speakers was the role of education and the value of good teachers, issues which appear to be priorities for all of the scientific communities represented. Helen Fielding, a member of Council for the RSC, made the case for the UK providing a world class education in chemistry at all levels while Dave Garner, President of the RSC called for a greater number of specialist science teachers.
The Parliamentary Links Day was before the budget was announced and comments from government representatives were guarded.