Assessment reforms concern community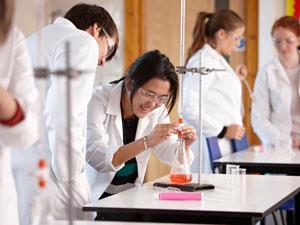 In April, the exams regulator Ofqual, following consultation at the end of last year on AS and A-level reforms in England, published its decision to separate the practical assessment grade from the overall A-level grade for biology, chemistry and physics.
For courses starting in September 2015 onwards, practical work will still be a requirement of A-level sciences – students will be expected to do a minimum of 12 practical activities, set by the exam boards, for which they will receive a 'pass' or a 'fail' grade. The written exams will include questions on practical activities, which Ofqual says will reflect what students have learnt as a result of doing the experiments. According to Ofqual, the reforms aim to address the flaws in the current assessments, which have led to a poor student experience and was open to malpractice.
The announcement, however, sent shivers through the science community, including SCORE (the group of organisations that works together to improve science education in UK schools and colleges), who see this change as downgrading the importance of practical work at A-level, which could have serious consequences for whether or not some schools strapped for cash will do practical work. John Holman, senior education adviser for The Wellcome Trust said, 'Teachers could simply coach their students to answer the written questions, or show them a computer simulation of the experiment, or even demonstrate it – students won't need to do the practicals to get good marks in the written paper. Inevitably, some schools will conclude that practical work no longer matters.'
John says it comes down to 'incentives'. Under the new arrangements there will be less incentive for schools to do practical work because it doesn't contribute to the grade students need for university entrance and there is no incentive for schools to do open-ended investigations, which have been shown to motivate students in their learning of science and provide them with valuable skills for higher education. A grade (as opposed to a pass/fail) for the practical would, he said, would have at least provided some incentive for schools to do more practical work to achieve an A grade, which would be of value to university chemistry departments. 'There is no evidence,' he says, 'that the new arrangement will, as Ofqual insists, lead to creative and innovative practical work – it's a big gamble.'
If Ofqual is intent on this course of action, The Wellcome Trust and Gatsby Foundation recommend there should a programme to monitor what practical work is done in schools over the next three years, as well as a programme of research focused on finding better ways of assessing practical work than Ofqual is proposing. There are many good models for assessing practical work, notably in UK universities, and overseas, which should be given serious thought says John. 'As a matter of principle we should be thinking much more about using teachers to moderate practical assessments between schools to help eliminate the malpractice identified in the system.'