Claire McDonnell is the recipient of the 2009 RSC Education Division's Higher Education Teaching Award and Stuart Bennett is the first recipient of the RSC's new Education Award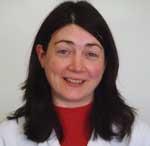 Claire McDonnell is the recipient of the 2009 RSC Education Division's Higher Education Teaching Award. The award acknowledges her contribution to developing approaches to teaching and learning chemistry that support, motivate and engage students, in particular any students who start DIT chemical science courses with no chemistry post-16. The aim of the award is to identify excellent HE chemistry teachers and disseminate good practice in teaching. Claire receives £2000, a medal and a certificate.
McDonnell joined DIT's school of chemical and pharmaceutical sciences in 2000, after four years working in industry. When she started teaching the pass rate for first-year students was poor. To address this McDonnell, working with colleagues in the DIT Chemistry Education Research Team, has introduced several innovations in the teaching and learning of the chemical sciences at DIT. Weekly tutorials are now run as problem-solving workshops to involve students in more active, small group learning and students test and improve their understanding of course material by completing online self-study quizzes, hosted on a virtual learning environment developed by McDonnell and Dr Christine O'Connor.
The impact these and other innovations have had on students' confidence and performance is profound. Five years after their introduction the first-year exam pass rate has improved from 44 to 79 per cent.
In the lab McDonnell has promoted a problem-based learning approach to practical work designed to develop students' critical thinking, analytical and team working skills. Many of the practicals are set in real-world contexts. 'In one of the second-year spectroscopy lab tasks students play the part of chemists at a regulatory agency', she explains. 'They must design an experiment to verify that a herbal remedy to treat baldness contains the chemicals (iron salts, vitamin C etc) listed on its label and at the levels quoted'.
More recently McDonnell's interest in context-based and active learning has led her to introduce community-based learning projects into courses run in the department. 'We ask students to apply their chemical knowledge to a real-life context for the benefit of the local community, such as performing chemical risk assessments and safety audits on labs in secondary schools.'
Another project incorporates RSC Chemistry at Work events run by the department for local secondary schools. McDonnell encourages second-year students to prepare posters and do practical demonstrations to support talks given by invited speakers from local industry. 'The student's contribution is assessed as part of a module on professional skills for scientists'.
As part of her award McDonnell will visit universities in the UK to talk on the benefits of including an assessed community-based learning element in chemistry degree programmes. 'I find this context-based and active learning approach very effective in motivating an engaging students'.
New education award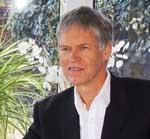 Stuart Bennett is the first recipient of the RSC's new Education Award for 'his high profile presence in chemistry education and his sustained and wide-ranging contributions to research and development which have influenced the teaching and learning of chemistry both nationally and internationally'. Established in 2008, the award recognises continuing high-level contribution to education in the chemical sciences and the winner receives £2000, a medal and a certificate.
Bennett's career in chemical education at the OU spans 37 years. During this time he has contributed to the design and delivery of distance learning materials and developed a context-based approach to teaching and learning chemistry for students with no previous chemistry background. Bennett has also introduced innovative practical programmes that offer students a more holistic experience of the experimental process by involving them in the design, assessment and modification of experiments as well as the manipulation.
Until July last year Bennett was president of the RSC's Education Division Council. During this three-year tenure he started several initiatives to foster a more research-informed approach to developments in teaching and learning in chemistry in HE. One of these is the Chemistry Education Activating Research bursary scheme to provide young chemical education researchers with bursaries to help cover costs to attend international conferences. 'This offers researchers the opportunity to meet with established international researchers and collaborate on rigorous educational research', says Bennett.
A recent pilot investigation commissioned by the RSC's Education Division Council is an example of the important impact evidence-based research could have on the teaching and learning of chemistry in HE. 'We asked the Higher Education Academy Physical Sciences Centre to identify the knowledge and skills that students had developed in their undergraduate studies which were valuable in their careers since graduating in 2006', explains Bennett. 'Initial results from the survey show that for chemistry graduates to be successful in their early employment HE chemistry programmes need to put greater emphasis on the development of transferable skills such as problem solving, communication and team work. This research will be a valuable input in the development of the undergraduate chemistry curriculum'.
According to Bennett, similar evidence-based research to inform curriculum development and teaching methods in HE is slowly starting to happen in the UK but it is being held back by limited funding. 'Very few HE education departments in the UK do research into the teaching and learning of chemistry in HE. Instead chemistry lecturers with an interest in developing new ways of teaching the subject do this research on a part-time basis through small pilot projects. I want to see the RSC lobbying bodies such as the Engineering and Physical Sciences Research Council (EPSRC) for funding to support chemical education research. The value of this work must not be under-estimated', he says. 'It affects all people teaching and learning chemistry, and will enhance the quality of graduates required by the UK economy'.