The Royal Society of Chemistry has announced the winners of its 2017 awards for chemistry education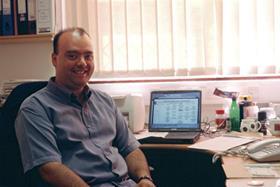 The 2017 Nyholm Prize for Education went to Dudley Shallcross, University of Bristol, for innovations in chemistry education in the UK and overseas, from primary school teaching through to postgraduate education. 'It is hard to imagine a worthier winner of this prestigious award,' comments Adrian Mulholland, a colleague at Bristol. 'Dudley has published over 70 papers in science education, developed myriad resources for schools and the public, and been a driving force in innovative undergraduate chemistry teaching.'
As well as writing and giving talks on climate chemistry, his area of research, Dudley developed the Dynamic Laboratory Manual (DLM), which transformed practical chemistry teaching at Bristol. Working with Tim Harrison, Bristol's school of chemistry director of outreach, he also developed a post-16 version of the DLM – A-Level Chemistry LabSkills – that is used in many UK schools. As director of the Primary Science Teaching Trust, Dudley established a College of Outstanding Teachers of Primary Science, who are themselves now making a real impact on science education at this level.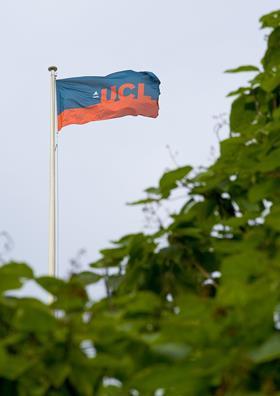 The Higher Education Technical Excellence Award went to the UCL Chemistry Lab Technical Team for its involvement in the redesign of the third-year laboratory course. Katherine Holt, chair of the chemistry department's teaching committee explains, 'The 2016 redesign represents a move away from following recipes in each of the separate disciplines of physical, organic and inorganic chemistry, to a more research-led approach to teaching practical chemistry. Many practicals are now linked so students will be able to appreciate the connections across the subject.'
The technicians, with their years of experience and expertise, played a central role in developing this concept, she said, and will play an invaluable one in ensuring its future success. 'They are a dedicated team who reorganised and restructured the lab space, designed and tested all the new experiments, all over a very short time alongside their usual commitments.'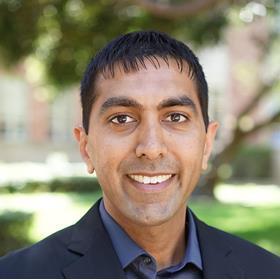 The 2017 Higher Education Teaching Award winner is Neil Garg of the University of California, Los Angeles (UCLA), for 'popularising organic chemistry and his innovations in chemical education'. Neil's own research focuses on natural product syntheses; and he teaches undergraduate organic chemistry.
But organic chemistry, especially in the US, has a negative image among students. They perceive it as hard and dull because they think it is all about memorising myriad facts. To overcome this, Neil says he takes his inspiration from one of his own undergraduate professors who made him see the subject was about problem-solving and critical thinking. Neil's classes are problem-solving classes. 'As the reactions get more complex, the solutions become more numerous. That's the beauty of organic chemistry – there is never just one solution, and there are opportunities to be creative.'
Neil uses innovative approaches to keep his students switched on to the subject and understand its relevance to real life. He has developed an online tutorial that helps them make connections between organic chemistry and human health. The tutorials, which last for around 15 minutes, have been used by over 17,000 students around the world in the past year. He also encourages his students to make organic chemistry music videos – they must write a song based on what they have learnt in class to their choice of music. 'To do a good job and get the credit for it, they must incorporate the chemistry in a legitimate way,' he emphasises.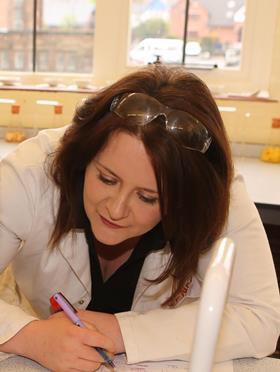 Kristy Turner of Bolton School Boy's Division and the University of Manchester received the Schools Education Award, for incorporating education research into practice, and her involvement in professional development of teachers.
Kristy has a unique role teaching chemistry in both a secondary school and a university, which allows her to help students and staff on either side of the transition, a role she particularly enjoys. Her enthusiasm for her profession has led her to being a mentor for teacher trainees on the RSC teacher training programme. She also runs Teachmeet CPD events in the NW region. 'Around 40 to 80 teachers, from trainees to experienced professionals, come together for a couple of hours in the evening once a term to share best practice over pizza and pop. The events are run for teachers by teachers,' she explains. Kristy believes these informal gatherings help to keep teachers in the profession; 'it gives them the opportunity to broaden their perspective of teaching and be reminded of why they went into the profession in the first place.'
Her research focuses on developing creative ways of teaching, and assessment. She has introduced an innovative way of teaching covalent bonding, for example, which involves students making models of Lewis cross and dot diagrams with beads and pipe cleaners. 'In contrast to the pen and paper approach to teaching this subject, which often leaves students switched off, the physical model provides them with a memorable activity, which they enjoy doing and helps them to engage in the subject and be more open to discuss their ideas about bonding.'
Kristy is also investigating how A-level chemistry questions and syllabuses have changed over the past 50 years. Her findings are having a positive impact on the way she teaches her students to approach exam questions.
Further reading
Dynamic Laboratory Manual: bit.ly/2pXxiFq
A-Level Chemistry LabSkills: www.labskills.co.uk
Primary Science Teaching Trust: pstt.org.uk
Neil Garg chemistry education: bit.ly/2oXiSoR
Kristy Turner: rsc.li/2p8b4fN