The RSC is commended for substantial growth in its overseas earnings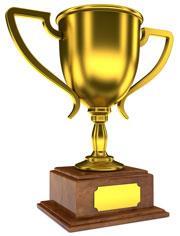 The Royal Society of Chemistry (RSC) has received the prestigious Queen's Award for Enterprise for achieving substantial growth in its overseas scientific publishing business. The award is the highest recognition a firm can receive in the UK.
The RSC won its award in the international trade category. Approximately 100 awards are handed out each year in this highly competitive category for companies that have seen sustained growth in their overseas earnings.
The society was commended for growing its overseas earnings by 45% over the past six years, its commitment to high quality scientific conferences and increasing sales in the US, China and India.
The RSC chief executive, Robert Parker, said: 'We're honoured to have the hard work of our employees and members recognised with the Queen's Award. For the next five years, we can display with pride yet more evidence of our international success.'