Royal Society of Chemistry and the Royal Society of Edinburgh launch project to support science teachers in implementing Scotland's new Curriculum for Excellence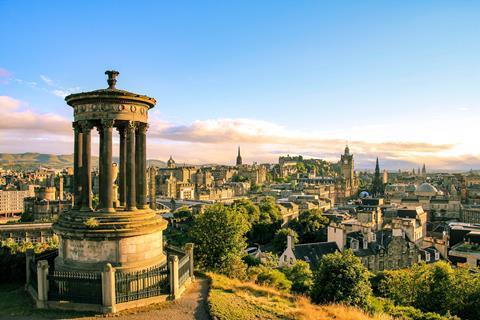 The Royal Society of Chemistry (RSC) in partnership with the Royal Society of Edinburgh (RSE) has launched a project to support science teachers in implementing Scotland's new Curriculum for Excellence (CfE), which will be introduced in Scottish schools from August 2010. Chemistry teacher Dr Shona Scheuerl, on a one-year, part-time secondment from Dollar Academy, will develop examples of what chemistry will be taught in the new curriculum .
The CfE reform aims to transform education in Scotland by providing a coherent, more flexible and enriched curriculum from 3-18. The aims of this new approach to teaching and learning are to enable all young people to become: successful learners; confident individuals; responsible citizens; and effective contributors who can communicate, solve problems, and be enterprising and creative.
The RSC-RSE project is the result of discussions with Learning and Teaching Scotland (LTS) following last year's consultation on draft teaching guidance, known as experiences and outcomes, for the sciences in CfE. This framework outlines what pupils can expect to have learned at five stages in their science education from 3-15. In their responses to the consultation, the RSC and RSE aired concerns about the level of detail on the scientific knowledge and skills required at each stage.
In April the LTS published revised experiences and outcomes for the sciences, and the RSC-RSE project will aim to map out curriculum plans, practical experiences and the breadth and depth of treatment in chemistry appropriate at each stage, and identify the stages at which fundamental concepts, laws and methods should be introduced and developed. Scheuerl will examine how best, and at what level, the ideas and methods of science might emerge, how the concept of chemistry might develop from science, and how teachers might create opportunities for cross-disciplinary teaching. The project will also explore how the curriculum could best prepare and serve those students who will not specialise in chemistry but for whom knowledge and understanding of science would prepare them as informed citizens.
The project outcomes will be made available to teachers in Scotland through the RSC and RSE websites and Glow, the LTS online education community designed to support CfE and provide access to resources to promote creative teaching and learning.
To download the Curriculum for Excellence experiences and outcomes for the sciences visit the Learning and Teaching Scotland website. For further information on the RSC-RSE project contact Bristow Muldoon, RSC Scottish parliamentary liaison officer.