Laura Howes and David Sait select some highlights from the 2011 ASE conference in Reading
Examination assessment of How Science Works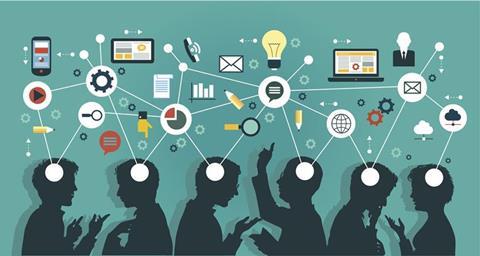 A capacity session led by Andrew Hunt at the Asssociation for Science Educaton (ASE) conference gave the preliminary findings of a report on the specification and assessment of How Science Works (HSW) at GCSE.
Hunt, together with a team from across the science education community, wrote the report on behalf of Science Community Representing Education (Score).
The aims of the Score project are to clarify and define HSW, to give all involved in GCSEs ideas about what it is and how it can be assessed, and to create a bank of test items that provide models for senior examiners and illustrative exercises for teachers and pupils.
Hunt explained that everyone seems to have different ideas of what HSW actually is and gave some examples from the specifications that makes it clear that there is currently no consensus on what should be taught, or in how much depth. Extracts from recent examination papers show a tendency to focus on low-level questions such as "Give the advantages and disadvantages of GM crops" that can lead to the inference that HSW is all about social issues.
In conclusion, Andrew said that we need to develop the rationale for the teaching of HSW together with exploring new approaches to assessing it.
The report is due to be published later this year.
Selected spotlights
Teacher CPD
Science Learning Centre Yorkshire & the Humber presented a session on their Science Without Walls programme, an innovative scheme to deliver subject knowledge enhancement for teachers by video conference. Requiring only a standard PC, webcam and internet connection, it provides an easy way for teachers to receive information about up-to-the-minute contemporary and controversial scientific issues without the need to come out of school.
Open Conference
The Open Conference programme provided the opportunity for a number of speakers to offer a 15 minute talk about any subject, express views or share their expertise or experiences.
Presenters included Anthony Hardwicke from the ASE on the Researcher in Residences scheme and Diane Aston from the Institute of Materials, Minerals and Mining (IOM3), who discussed IOM3's Schools Affiliate Scheme, together with their support literature and planned resource boxes.
Bad Science
Ben Goldacre, Harper Collins and Cornwall learning have worked together to create lesson plans and teaching materials based on Goldacre's Bad Science book and newspaper column. At the ASE, Cornwall learning walked teachers through the resources and performed one of the exercises with the group. Look out for a review in a forthcoming issue of EiC.