The Royal Society of Chemistry (RSC) has launched a new resource to help students and teachers understand the underlying science of climate change as part of the International Year of Chemistry (IYC).
The series of web-based interactive lessons targeted at 16-19 year olds and their teachers is designed to allow pupils to explore and visualise the chemistry of climate change whilst posing interesting questions and topics for discussion.
The resource has been produced by the King's Centre for Visualization in Science, Canada, in collaboration with the RSC, UNESCO, the International Union of Pure & Applied Chemistry, the American Chemical Society and the Federation of African Societies of Chemistry.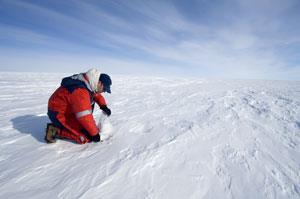 The UN resolution which confirmed 2011 as the International Year of Chemistry stressed that 'education in and about chemistry is critical in addressing challenges such as global climate change, in providing sustainable sources of clean water, food and energy and in maintaining a wholesome environment for the well-being of all people' and this resource is intended to be part of the legacy that the IYC will leave behind.
Visualising Climate Change deals with concepts such as common misconceptions about climate, the difference between weather and climate, how climate relates to greenhouse gas concentrations over time and how chemistry can help us to understand our climate history. It includes extended questions and challenges for testing students' knowledge, worked example questions, quick answer tests with instant feedback and a number of interactive learning tools with animated graphs and figures.
Four lessons are currently available online, with the remaining five due to appear over the course of 2011. The existing lesson titles are 'Introduction to Earth's Climate', 'Is Climate Change Happening?', 'Heating It Up: The Chemistry of the Greenhouse Effect' and 'Climate: A Balancing Act'.
The resource is available at the Visualising climate change link on this page.
Also of interest
International Year of Chemistry
IUPAC International Year of Chemistry 2011
Related Links
Understanding the science of climate change