Modelling kit prizes for your school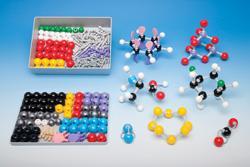 It is Education in Chemistry's 50th anniversary year and Spiring Enterprises has kindly donated some teacher and student molymod sets as competition prizes, so we would like you to get creative!
The task
We would like you to design a worksheet (a single side of A4) for a 16-18 year old student to teach them some aspect of chirality using molecular modelling, and submit it using the online form.
What are we looking for?
The judges will be looking for entries that show originality, creativity, clarity of communication, accuracy of science and appropriateness to the target audience. They will select one first prize winner and two runners-up. First prize is one Inorganic/Organic molymod (teacher) set and five Inorganic/Organic molymod (student) sets. Runners-up prizes (two available) are one Inorganic/Organic molymod (teacher) set.
Deadline
The closing date for entries is Thursday 1 August 2013 at 12:00 noon (BST).
Update: sorry, this competition has now closed.
Submitting your entry
Entries should be submitted using the online form (see the link at the end of this article). Full instructions and terms and conditions are on the entry form.
What next?
Winners will be notified by email by 21 October 2013. Prize-winning entries and those judged as 'highly commended' will be made available as shareable resources on Learn Chemistry. Good luck!