Keith Symcox (ed)
OUP USA
2014 | 192pp | £100 (HB)
ISBN 9780841228184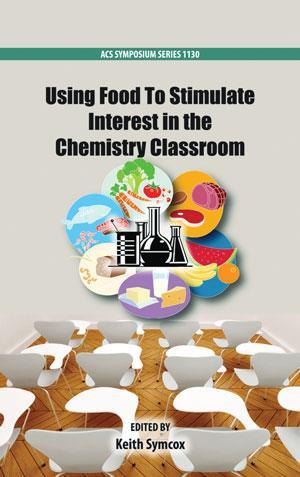 Keith Symcox is an academic with a focus on chemistry education and he teaches a course entitled Chemistry of Cooking at the University of Tulsa in the US. He is therefore the ideal candidate to bring together this inspiring collection of papers for publication as part of the ACS Symposium Series.
The papers provide an insight into the scope of chemistry education that can be achieved through analogy with food and cooking. As educators seek to provide real world contexts to enhance student understanding and application of knowledge, this work gives numerous adaptable examples to suit the purposes of the individual course. The papers also demonstrate an increase in student engagement, perhaps not surprising with courses such as The Chemistry of Beer on offer.
Each study demonstrates some real learning achieved by the students that have enrolled. Some of these courses take a very general approach and would perhaps be best suited to groups involved in outreach activities. Others are based more around chemistry principles, for example using the nutritional value of metal ions as a springboard to discussing the periodic table and properties of the elements.
Although this book emphasises the application of food chemistry to courses that cross subject boundaries, introducing ideas relevant to health and biology, the latter part introduces the use of food chemistry in conjunction with some new teaching techniques to approach different learning outcomes. Indeed, one of the overriding messages that came through reading this book was the teaching of general principles of scientific enquiry. In many instances, the freedom of dealing with something more familiar gave students the confidence and opportunity to approach the problems with a logical and systematic approach.
In all, I think that this is a great source of ideas for anyone teaching chemistry up to first year undergraduate level. At higher levels, there is still some information that would be useful with a view to building skills, although the scientific content would be too basic.
Purchase Using food to stimulate interest in the chemistry classroom from amazon.co.uk