Meet Gill Reid, incoming RSC president, inorganic chemistry whizz and fervent supporter of young people in the chemical sciences
'I am passionate about chemistry and really keen to ensure that opportunities are available to young people from all different backgrounds to become chemists,' says Gill Reid. 'We need diversity of opinions, different perspectives and the best talent to take the discipline forward into the future.'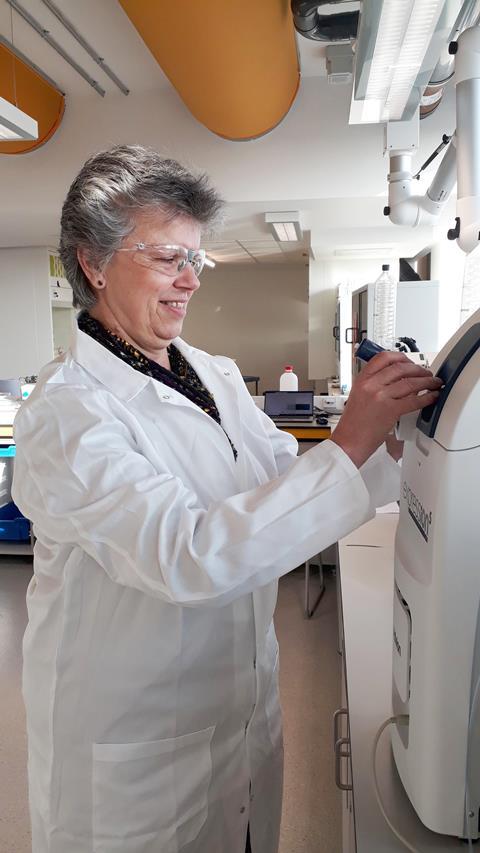 Gill grew up in Grangemouth, Scotland, and none of her immediate family went to university. She credits inspirational schoolteachers for sparking her love of chemistry and also helping her see that she was capable of pursuing the subject at university. An undergraduate chemistry degree at the University of Edinburgh was followed by an inorganic chemistry PhD and a postdoc at the same institution.
In 1991, Gill was appointed to a lectureship in inorganic chemistry at the University of Southampton. Her career at the university is still going strong; she was promoted to professor in 2006 and has held several leadership roles within the school of chemistry over the years. These include serving as director of outreach for 10 years and as head of school from 2016 to 2020. She is currently the head of its functional inorganic, materials and supramolecular chemistry research section.
Gill leads a research group that synthesises, studies and explores applications for novel inorganic molecules. Organometallic complexes containing sulfur, selenium or tellurium are a particular focus. These can be used as precursors for thin film semiconductors with applications in low-power electronics, new battery materials and thermoelectric devices that convert waste heat into electricity.
She is also heavily involved in undergraduate education at the university, teaching chemistry and tutoring students across all year groups. Gill has been an active member of the Royal Society of Chemistry since she was a PhD student and in July 2022, she will take over as RSC president for a two-year term. 'As president of the RSC I want to work to encourage more young people to study chemistry and follow career pathways that use the skills connected with the chemical sciences.'
What's your earliest memory of science?
Probably when we were growing crystals of copper sulfate in middle school. I was fascinated by the beauty of the crystals and the fact that they grew naturally in that form. I always enjoyed activities that involved building and creating things, such as Lego and jigsaws, so experimental chemistry really captivated me.
What's the most important way that chemistry teachers can shape young people's relationships with their subject?
By conveying their enthusiasm for chemistry. Recently, I attended a talk at a school where a teacher who had studied at the University of Sussex was talking about meeting Harry Kroto and how he discovered fullerenes. It's really important for these youngsters to see their teacher so fired up and passionate about that experience.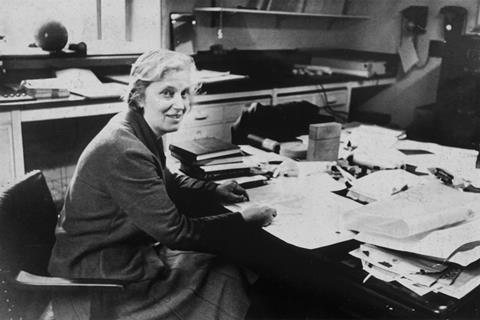 How can outreach events help knock down barriers for minority groups in chemistry?
The RSC has gathered evidence that access to chemistry is not equal across society. Outreach is a really important way to boost young people's access to science. Through these events we can motivate and enthuse them, and go outside the curriculum to help students better see how chemistry fits into the world. We do need to remember to lose the jargon and use age-appropriate language though.
How important have mentors been during your career?
My mentors have been incredibly important to me. I trusted them to give me the best advice, whether I had asked for it or not, and they also gave me confidence to take up opportunities I might otherwise have declined. It's really important that we take the time to do the same for the next generation of chemists.
How has academia changed since you started out?
Traditionally, in academic roles, excellence in research has been considered to be the main measure of success. But, of course, for universities to thrive they also require people with expertise in many other areas, such as education, mentoring, public engagement and enterprise. There is still work to be done, but this is much more widely recognised nowadays.
Which historical figure do you most admire?
Dorothy Hodgkin. She determined the crystal structure of vitamin B12 that led to her winning the 1964 Nobel prize in chemistry. One of the newspaper announcements at the time was 'Oxford housewife wins Nobel prize', which sums up very well attitudes to women in science at that time. Thankfully we've come a long way since then.
What are the biggest barriers to women's advancement and retention in the chemical sciences?
There are a number. Stereotyping is one – there is still this common perception, acquired at a young age, that scientists are all grey, bearded, bespectacled men dressed in white coats – this really isn't the case, but these perceptions can be a barrier to inclusivity. Issues with work-life balance, especially in academia, are another. As is women feeling like they don't truly belong in the chemistry community in part due to a lack of representation – it's really important to have female and other role models that make the chemical sciences more representative of society and accessible to people from all backgrounds.
What do you like to do outside of work?
Walking in the countryside with our miniature schnauzer, Idgy, and spending time with my son and daughter who are both at university now. I am not very good at sitting still and so I also enjoy knitting for relaxation – I have produced Icelandic jumpers for most of the family!