Meet Ramy Salemdeeb, an engineer whose passion for the environment and problem-solving has led him from Palestine to Scotland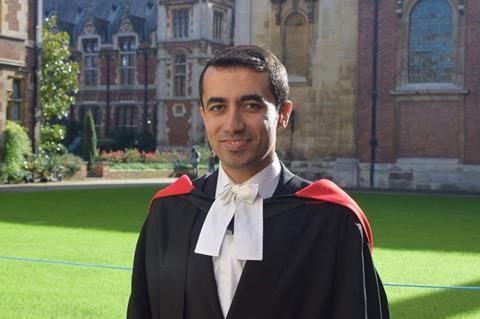 Ramy Salemdeeb first moved from Palestine to the UK in 2010 for a master's degree in environmental management and technology at Oxford Brookes University. 'The university established a scholarship for Gaza students after the 2008 war between Palestine and Israel,' he says. 'I was the first scholar to be awarded that Gaza scholarship.'
After graduating, Ramy returned to teach at the university where he'd completed his undergraduate civil engineering degree – the Islamic University of Gaza in Palestine. Then, in 2013, he returned to the UK for an environmental engineering PhD at the University of Cambridge. There, he studied the environmental impact of food waste.
As a new PhD graduate, Ramy joined the Oxford-based consulting firm, Ricardo Energy & Environment. He advised clients on a broad range of environmental concerns related to the waste sector. After two years, a permanent position with a favourite client of his – Zero Waste Scotland – came up and Ramy jumped at the chance. He joined them as an environmental analyst in January 2019.
'Zero Waste Scotland exists to help Scotland use products and resources responsibly,' Ramy explains. 'Our goal is to inform policy and motivate individuals and businesses to embrace the environmental, economic and social benefits of a circular economy.'
As an environmental analyst, he provides technical advice on the Zero Waste Scotland projects and develops tools to support life-cycle assessments. Items the Stirling-based not-for-profit has considered the life cycle of recently include period products, disposable cups, whisky production and household food waste during lockdowns.
What is your earliest memory of STEM?
As a teenager, I used to enjoy solving maths problems, particularly geometry. I used to keep sticky notes detailing questions I couldn't answer in my pocket so that I could work on them whenever I got a chance: on walks, in a car and even in bed. The feeling of cracking these difficult questions was very satisfying.
Did you have any particularly inspiring teachers?
My 7th grade maths teacher. He was a very encouraging teacher and supported me and fellow classmates to go the extra mile and to fall in love with maths and geometry.
What inspired you into a career in engineering?
Growing up in a developing country, especially one in a region of conflict, I was aware of a huge demand for engineers to build our cities. I thought the best way to contribute to society was to pursue engineering.
What inspired you to focus on environmental engineering?
During my undergraduate degree there was a really interesting course on environmental engineering. This made me realise the need to build in the right way, so that we don't have a huge impact on our environment when doing so.
What is the best part of your job?
The ability to solve important problems while working on real-life issues and considering our impacts on the planet.
What is your proudest career moment to date?
Completing my PhD at the University of Cambridge. As a citizen of a developing country, I thought this would be impossible. But, with hard work and endless support from colleagues and family, I made it. I'm also proud to have contributed to that particular field of science – my PhD work has been cited in more than 250 papers.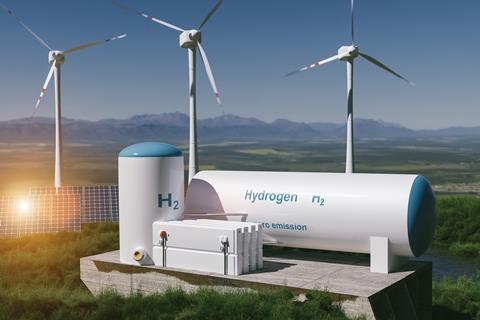 What life-cycle assessment tools are you working on at the moment?
I'm working on the Scottish Carbon Metric tool that measures the whole-life carbon impacts of waste – from resource extraction emissions right through to waste management emissions. Initially just a Scottish tool, we are now expanding it to other nations.
I'm also working on another tool that includes consideration of other indicators like land use or water scarcity. This will expand our understanding of the overall environmental impact of items.
What's the best piece of professional advice you've ever received?
To never stop learning.
If you could make any scientific discovery in the future what would it be?
To find a carbon-neutral and commercially feasible way to produce hydrogen. One of the key global challenges is how to meet our aggressive demand on energy in a less harmful way. Renewables alone won't be enough.
What keeps you awake at night?
Knowing that we failed to acknowledge the warning signs Mother Nature sent us to wake up and stop destroying the health of our planet. I'm worried that one day I'll be asked what I personally did to leave a better planet for future generations and I won't be able to answer the question.
What do you like to do to relax?
Hiking. I moved to Scotland a couple of years ago and discovered that I enjoy hiking.