Sam Holyman tells us what she's looking forward to at the ASE annual conference 2017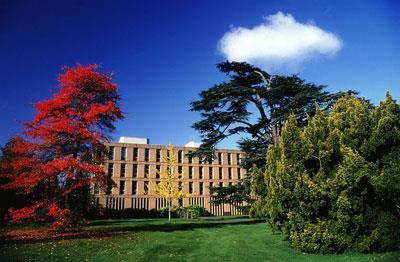 At this time of year, I find we can get bogged down with tinsel, carol concerts and reports. As we enter the last throws of term, the break in the timetable can allow us to try some new techniques and practical work in our teaching. This is where organisations like the Association for Science Education (ASE) come into their own, with many fabulous ideas online we can use straight away in the classroom.
The ASE annual conference brings the faces behind the ASE to life. This flagship event, in 2017 at the University of Reading, is an action-packed four days. Like-minded science teachers, academics and others interested in STEM teaching get together to 'chew the fat', share ideas and look at the latest innovations. I relish the chance to find out what's new in science teaching.
In every school I have worked at, I am well known for being somewhat heavy-handed with equipment. The conference is ideal for me to get hands-on with new hardware and find out if it is 'Miss Holyman-proof' and likely to last more than one outing. Last years' top conference find was gun cotton (nitrocellulose). This highly flammable solid can be used to wow students and is a captivating look into conservation of matter in chemical reactions.
I'm always on the lookout for new developments in pedagogy and experiments. A trip to the CLEAPSS stand is a must. It is their hands-on approach to practical science that captivates me; with such enthusiastic and experienced staff there is always something to learn. Last year I discovered how simple, everyday equipment can be transformed into microscale experiments that are safer and cheaper than a more traditional approach.
Sessions update your knowledge on the exam systems or provide an insight into new advances in science. Distinguished speakers give uplifting talks. Experienced teachers appear to break records for the number of demonstrations completed in a lecture: I find these talks breathtaking, exciting and full of ideas I can take straight into my classroom.
It's the ideal time to network and swap contact details, to boost your professional circle that you can tap into for the whole year. And the best bit, to meet up with these professionals as old friends at the next event.
Sam Holyman is junior science coordinator at Bablake School, UK and West Midlands ASE president 2016