Use these top tips to bolster your department, lab and lessons in the economic downturn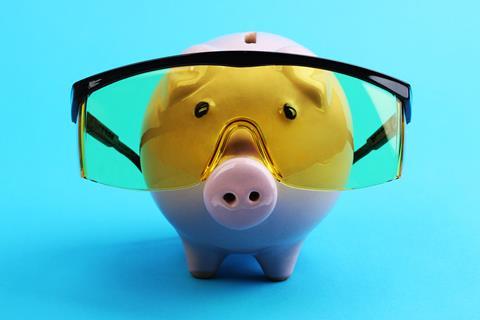 Unfortunately, we didn't leave inflation and rising cost of living behind in the previous year. While we are all feeling the pinch in different ways, support is key, particularly for you and your school. Well, we've got you covered. The following tips are a blend of ways to adapt cleverly to reduce the effects of this period, as well as potential sources of funds that can help bolster your department or school. And on the other side of the economic downturn, this advice will help you become more savvy with your budget as a teacher.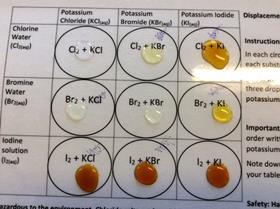 1. Go microscale
Microscale is safer and cheaper than full-scale practicals. You can save on chemicals and replace expensive glassware with dimple trays and printed templates in plastic pockets. And, an added bonus: many exam boards have adopted it. If you have a visualiser, use it to demonstrate microscale effectively to the whole class. For ideas on what to do and how to do it, visit Microscale chemistry.
2. Recycling for supplies
Bring your recycling to school and repurpose it into lesson supplies. Use a chocolate box (sadly empty) to store coloured agar for diffusion experiments. Give the industrial-sized coffee tin in your staffroom a second life, as an exploding tin in this powder power experiment. Consider alternatives where appropriate, such as using water from dehumidifiers as a suitable substitute for deionised water. Plan ahead and use the all staff bulletins to your advantage – an excellent way to obtain useful, free items for your department.
3. Get smart with money
Suggest a school-wide exchange of equipment and stationery once a year; it is a good way to save money and space. Similarly, ask your finance department to organise a bulk order for stationery to take advantage of bulk discounts. Liaise with other local schools to arrange chemical waste collections or equipment servicing on the same day to save money on transport fees. Keep an eye out for opportunities to receive donations from local suppliers or companies moving offices. Join recycling schemes, either as a school or by enlisting parents.
4. It takes more than a village
Make more use of national and local networks, as these are extremely valuable. You can connect with scientists willing to take part in talks at school events through these networks. You can also find some schemes that provide free resources or access to a wealth of knowledge. For science technicians, you can get training and mentoring from experienced technicians through these networks or use these channels as a platform to share good practice as well as saving tips.
5. Get funding for your school
Multiple organisations offer grants for engaging activities or events for students and the wider community. Projects often require a one-off purchase of equipment that can be reused every year. Many organisations promote outreach engagement by lending kits for these projects or by providing free science workshops as support. Most projects have clear links to the curriculum and enhance a student's learning experience. If you are short of time to run a competition or workshop at school, there are many opportunities for students to take part independently, and schools often get prizes too. And entering competitions will enhance their experience of research.
6. Get hands-on with equipment
The ability to make and maintain your own equipment can save hundreds of pounds, and the necessary knowledge and skills can be acquired from guides or courses. There's a wide range of simple equipment that can be made in schools – from colorimeters to mini fuel burners and potometers. Attending workshops as part of your professional development can also boost your confidence.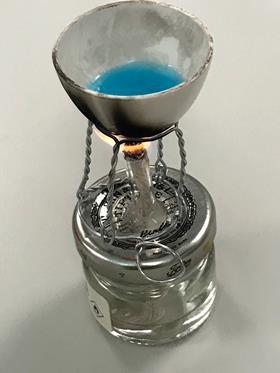 7. It's the little things
Try to ensure small items don't go missing during or between lessons. Use polystyrene or foam packaging to make inserts for trays – cutting bespoke shapes for items such as stopwatches, prisms, lenses or calculators. This makes it much easier for you to see if anything is missing at the end of the lesson, and keeps the items safe from damage when transporting them around the school.