The Chemists' Community Fund shares how it helps chemistry teacher members of the RSC with their well-being, finances and careers
At a glance
Organisation: Royal Society of Chemistry's Chemists' Community Fund
Contact: ccfund@rsc.org; 0800 084 3451 (UK Freephone) or +44 1223 853549 (international)
Criteria: Confidential support for RSC member chemistry teachers and education staff, their partners and dependants. Comprehensive support services available in the UK and ROI
Support offered: Free Wellbeing and listening service, financial support, workshops and webinars, volunteer befriending support, online resources, and referrals for careers guidance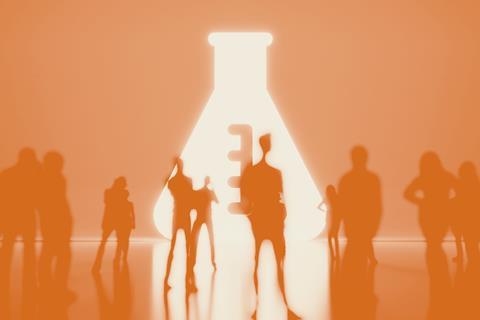 The Chemists' Community Fund is the benevolent fund for the Royal Society of Chemistry (RSC) and we offer members, who are chemistry teachers and education staff, confidential advice, information and financial assistance, tailored to your circumstances.
We believe prevention is better than cure and encourage members to contact the Fund before an issue escalates and impacts on their health and well-being. As the world evolves, so does our support, ensuring we continue to meet your needs, whether that's your mental health and well-being, the cost of living, or career development and job seeking. Or perhaps you just need someone to reach out to in confidence, someone to listen?
What support can I get?
We support our members, their partners and dependants to navigate through well-being, mental health or financial challenges. We work with you to look at your overall situation rather than any challenges in isolation, providing confidential, impartial guidance and helpful connections through our services.
Wellbeing and listening service
Our free service is available 8am–8pm (UK time) Monday to Friday to all chemists in the UK and ROI, available via 0800 084 3451 (UK Freephone) or +44 1223 853549 (international). Or visit our dedicated service page for more information.
Member counselling support
We can arrange fast access to free counselling support for our members and their partners.
Member financial support
Financial assistance is available for those who need support for living costs or incur unexpected expenses. Our team can also guide you through how to apply for financial support. We also host regular workshops and webinars on financial planning, debt and managing the cost of living.
Addiction support service
Our confidential service assists members and those in their family experiencing concerns with alcohol, recreational and prescription drugs, gambling, eating disorders, internet, smoking and other types of dependency.
Befriending support
Our network of member volunteers offers befriending support for those who would like to maintain their contact with fellow chemists, including those who might be isolated or lonely.
Bullying & harassment support line
All RSC members worldwide and everyone working in the chemical sciences in the UK and ROI (including in education) can access our confidential Bullying & harassment support line on 0800 5200115 (UK Freephone), +44 1223 624606 (international), 8am–8pm (UK time) Monday to Friday. Our service provides impartial support for anyone affected or concerned by bullying or harassing behaviour in the chemical sciences.