Daniel Beech suggests a simple way to get students to use their remaining time effectively before an exam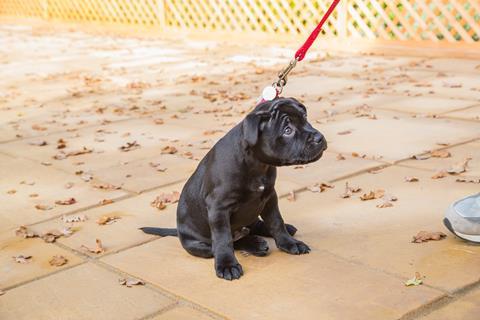 Hearing, 'Sir, what do I need to revise for this test?' makes you roll your eyes in disbelief, especially when said close to an exam. Replying, 'you need to revise chemistry paper one' is sufficient for organised and academically motivated students; however, it isn't specific enough to help most low-and mid-achievers, especially the reluctant revisers.
Almost all teachers of age 16 students will have come across reluctant revisers in their classes. These pupils put revision off until the last minute, say they don't know how to revise, and see revision as a chore rather than self-beneficial.
In order to motivate these pupils, it is essential to make revision specific and break it down into smaller, manageable chunks for them. This year, I developed revision flyers to engage my students with revision, especially those who had left it to the last-minute.
Specific, manageable and accessible
Each poster, titled 'The week before' or 'The night before', and subtitled with the paper title and exam date, contained just 3 or 4 short instructions, such as: 'have a go at the questions on page 112 of your revision guide'; 'scan the QR code below and watch the required practical videos'; and 'make sure your bag is packed with the correct equipment and get a good night's sleep!'
Some reluctant revisers find it difficult to determine what they should be revising for each paper. I added relevant revision guide pages so that I knew my classes would revise the correct content.
I also added QR codes so pupils could instantly access specially selected revision material. Pupils can scan the QR codes on their phone and this takes them to a website or piece of text. There are lots of QR code reader apps that students can download to their smartphones and tablets – an example is i-nigma. I used QRStuff.com to generate the QR codes. Alternatively to QR codes, you could just specify textbook or revision guide page numbers or links to websites.
Each QR code on my flyers linked to videos of the required practicals that would be assessed in the exam paper. I selected the videos for them to watch to ensure pupils see high quality ones. Malmesbury Science have created fantastic required practical videos relevant to the AQA specification.
I gave all my pupils sitting exams a flyer and put the posters up around school. My students have just sat their first set of biology, chemistry and physics GCSE papers. I have had lots of positive feedback. Pupils felt more confident as they had used their revision time more appropriately and accurately. Hopefully the posters have helped them achieve the grades they deserve.
In your class
Want to create revision flyers for your pupils and their exams? Download a copy of Daniel's revision flyers (ppt or pdf).
Daniel Beech is a chemistry teacher at Beamont Collegiate Academy, Warrington, UK
Downloads
PowerPoint, Size 69.47 kb

PDF, Size 67.4 kb