Get the high-quality resources you need, both online and off
We've all been there. It's the middle of a busy term. Last night was parents' evening. Year 10 assessments are due in. You look in your planner and realise that tomorrow you're teaching electrolysis to year 11. You've not taught the topic before, so have nothing to fall back on. You consult the internet. An abundance of resources appear. But is the internet the best option?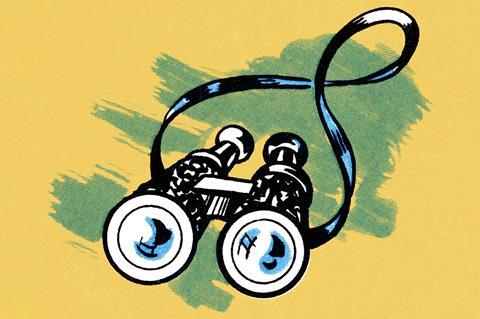 Share resources within the department
There is often a wealth of expertise within departments, but all too often teachers are too busy to have time to share it. Consciously set aside time in the school day to visit communal areas and chat with colleagues. This is the opportunity to informally ask for help with that year 11 lesson on electrolysis. A simple request will most likely be met with a flurry of tried-and-tested ideas. In turn, reciprocate when a colleague is in need.
Joint planning is an excellent way to share resources and develop pedagogical expertise. Avoid the isolation that working alone in teaching rooms can bring and make use of shared workspaces to collaboratively plan a series of lessons.
Many departments will also have a central location on a shared network for sharing resources. It is useful if one person oversees this to ensure the quality and organisation of the materials within it. A well-managed shared resource area is invaluable to a busy department.
Use published resources
If you are lucky, your department will have subscribed to a collection of resources from one of the well-known publishers. These often sit alongside a course textbook or scheme of work. If new to a school, ask what resources are available and ensure you are provided with the necessary login details to access them. Where hard copies of textbooks etc are available, keep a copy to hand wherever you do your planning.
Use social media
Twitter is a fantastic tool that enables you to collaborate with teachers across the country and beyond. Follow hashtags such as #edutwitter to see the latest tagged posts in your home feed. It also provides a medium through which ideas can be tested.
Cloud services such as Google docs and Dropbox allow you to create and share resources quickly and easily. As resources are shared, add them to your bookmarks and revisit them in a moment of need or at a quieter time to digest them fully. Take care though to check the quality of these resources before using them with a class.
Consult the internet, but use trusted websites
A number of professional organisations such as the RSC, IoP, RSB and STEM learning have dedicated websites containing thousands of teaching resources. The resources on these websites have the benefit that they have been checked for accuracy and extensive collections have been built up over time.
The RSC's Teach Chemistry enables colleagues within a single school to link to the same account on the RSC education website. Encourage colleagues to bookmark resources on their personal accounts and share them with others in the department to build up a collection specific to your school.
The Best evidence science teaching (BEST) collection is a collection of research evidence-informed resources for the effective teaching of 11–14 science. Resources are grouped into teaching topics within 15 big ideas across the three sciences and contain both diagnostic questions and response activities.
Don't forget the good old-fashioned textbook
The value of a good quality textbook as a resource cannot be overlooked. Look for ones with plenty of worked examples to help you with explanations, as well as lots of exercises for students to apply their learning and test their understanding. More experienced teachers within your department will be more than happy to share their favourites.
A word of warning …
As a profession, the free sharing of resources is one of our greatest strengths. However, a good resource cannot replace teacher subject knowledge. The resources used to deliver the content of a lesson are just the tip of the iceberg. Underpinning the lesson is an understanding of the prior learning students need to access the content, the misconceptions students might bring to the lesson, the necessary pedagogy to be able to explain key concepts clearly and an understanding of where the learning leads. Although important, the resource is just one part of a much bigger picture.

Catherine is head of science at the Hinckley School, an 11–18 academy in Leicestershire.
View full profile