Become a more effective teacher: get to grips with how your students' preferences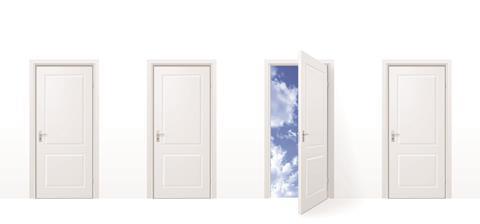 In any mainstream school, students will show a range of preferences for the way they like to work. Some will like to understand the big picture. Others prefer to focus on detail and think in a logical and sequential way.
Teachers who learn more about students' strengths, weaknesses and learning preferences are better equipped to help them overcome problems and rise to challenges. Often students who struggle in certain areas of learning become disillusioned and depressed. It is important to keep them buoyant.
Students with ASC (autism spectrum condition), for example, might particularly like to concentrate on fact, detail, order and logic. Students who are dyslexic might represent creative, lateral, holistic thinkers at the other extreme. However, we must also recognise every student will differ both in the extent of any perceived 'learning difficulties' and in the possible overlap of conditions. Every student is different. Most students and their teachers will be somewhere along a continuum and all will have strengths and weaknesses.
Getting to know your students
One way to understand your students' preferences is to give them a self-assessment questionnaire [download examples as a MS Word or pdf]. This can be presented graphically in a variety of ways. Radar plots can be fun and students can colour them in manually, or put an X in each section to make a plot. If done electronically, you can plot the class average and compared it to individual results.
This type of exercise makes each student more aware of their preferences, strengths and weaknesses. They can then take more responsibility for directing their learning. You can also see which activities are popular and can tweak lesson plans accordingly.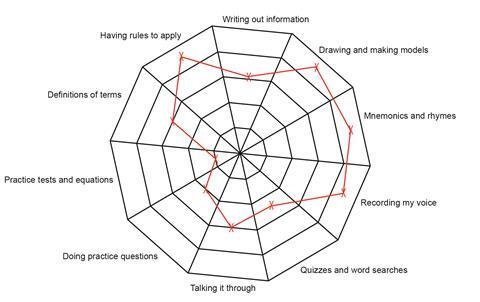 Be aware we all have a tendency to teach in the way that we liked to learn. It is therefore worth adopting a range of techniques and personalising to students where possible.
Unlocking all potential
These considerations are important because all can make good progress. Many people who have specific learning difficulties have gone on to make very valuable contributions to science. Some scientists who are not 'neurotypical' credit their success to their talents that accompany their condition. Maggie Aderin Pocock, a British space scientist, presents the TV programme The sky at night, yet she was diagnosed with dyslexia at primary school, while American dinosaur palaeontologist, Jack Horner puts his success down to the consequences of dyslexia. He is most famous for providing clear evidence that dinosaurs cared for their young.
Animal scientist, Temple Grandin studies behaviour in cattle, and she's also well-known for talking about ASC, which she was diagnosed with as a young child. Chris Packham wasn't diagnosed with ASC until he was in his forties. By then, the British zoologist, naturalist, nature photographer and author had already fronted The really wild show, Springwatch and Autumnwatch, and in 2017 he made a BBC documentary about living with ASC.
Science teachers have the opportunity to inspire all students, to raise morale, and to stimulate desire to explore the boundaries of research. With support and encouragement, leading scientists of the future may show a wide range of complementary skills and ways of thinking and recognise each other's talents. Students who recognise their strengths can become engaged, confident and successful.
Downloads
Word, Size 53.81 kb

PDF, Size 0.32 mb