Florence turns waste wood like sawdust into renewable raw materials and fuel. She is helping to reduce the world's reliance on petroleum
What does your company provide?
We have developed a low-cost, sustainable chemical process that converts renewable resources like wood waste and sugarcane bagasse (a fibrous material left behind in the sugarcane harvesting process) into chemicals and products like (bio)plastic.
Our "green" process uses recyclable chemicals to extract the cellulose, lignin and hemicelluloses from wood waste. From there the cellulose can be used for textile fibres, hygiene products, paper, cosmetics and many other things. Lignin has the potential to be used as an adhesive or resin, for example, to replace plastics made from petroleum. Even the hemicelluloses are converted into smaller molecules that could be used for all kinds of things such as an additive in paints.
As chief technology officer (CTO) of Lixea, what do you do?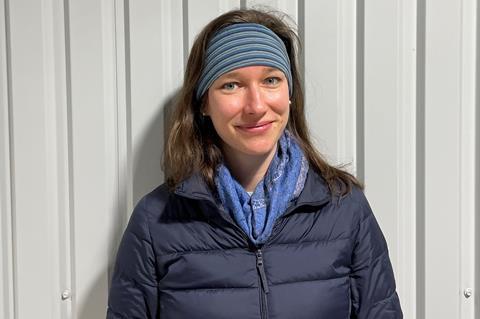 I'm responsible for the delivery of the technical work programme, but my role extends beyond this. I supervise our team in the lab and make the decisions on what experiments we do.
I keep abreast of competitors' technology and work with potential customers. I also establish partnerships with companies that are already using similar products.
And I support our Corporate Director with our portfolio and the technical aspects of our patents.
How did you get into your job?
My actual job is self-created. I co-founded Lixea to fast-track (expedite) my PhD research and develop it into a business. Imperial College awarded us a small grant as a spin-off company About one quarter of the company belongs to me so I employ myself but that doesn't mean job security!
My interest in chemistry started from a very early age spending time with my dad who was also a chemist. He explained the presence of chemistry in our everyday lives and made it fun.
I went on to study chemistry at university which made me realise I wanted to use it to do something to benefit society and the environment. I applied for a Green Chemistry Energy and the Environment Masters at Imperial College London and went on to do a PhD in a related area.
Minimum qualification for role: An undergraduate degree in chemistry or a related field.
Starting salary band: Anything from 30K–45K. However you will need to find funding. When you start a company there is very little job security and if you run out of money you will not be able to continue.
What does your typical day look like?
I spend a lot of time in meetings. These could be with our stakeholders to keep them up to date with progress and our needs. Or with potential customers to speak about the properties of cellulose and lignin or the advantages of our process compared with other processes. Occasionally I speak to investors and have meetings with our main funder at the European innovation council (EIC), updating them on our progress.
Currently, we are building a pilot plant in Sweden. So I am speaking to equipment suppliers and the other individuals involved.
A typical day also includes discussing data from our labs. I help with data analysis and I interpret the results and guide the next steps.I keep track of different people's progress, review data, write reports.
How is your job helping to fix the future?
Our process is helping to reduce carbon dioxide emissions by providing a less polluting process to dispose of waste wood than burning it. Usually, leftover organic materials from industrial processes would be burnt, releasing lots of carbon dioxide into the atmosphere but we are recycling and reusing these materials instead of throwing them away.
Even the chemicals we apply to the waste wood can be recycled and they are affordable. They also separate the wastewood into substances that are useful to industry.
Our process has the potential to displace petroleum-derived products like plastics. So not only are we making better use of what we already have, we are also converting it into products industry traditionally sources from fossil-fuels.
What skills are needed for it?
You need the basic science skills and the ability to continue learning. Most of what I do now I have taught myself by reading, being resourceful, finding out what's out there, talking to people, asking for advice or where to find resources about a given topic.
Communication, adaptability, being flexible, problem-solving and project-management are all important. Resourcefulness and decision-making are also needed. When you're working in a start-up you're limited in terms of what you can do because your resources are limited, you need to be smart about how you design your next experiment and be decisive about your next step.
Watch Florence present the work of Lixea, originally Chrysalix Technologies
What advice would you have for a young person wishing to enter your career area?
Chemistry has so many different shades – there are options for people who are detail-focused, who don't want to go into the lab. There are options for people who wish to work in the lab all day and then there are options in between. There is also a pressing need for chemists, who can communicate chemical science to the general public.
I would say: if there's something that fascinates you in chemistry, go for it!
Want to find out more?
Florence Gschwend MRSC, chief technical officer of Lixea.
First published September 2021