Phillip leads a small team of researchers who look for new ways to improve the performance of household products such as toothpaste, nappies, makeup and shampoo
Career path and qualifications so far
I decided at an early age that I wanted to be a chemist. I studied maths, physics and chemistry at A-level, then went on to study chemistry at university. I particularly enjoyed the research side of things so I continued to PhD level. I joined my present company in 1995, straight from university, and have been there ever since, although I've had several different assignments within this company. My first post involved an investigation into bleaching technologies and how bleaches interact with dyes in fabrics. I then went on to look at other state of the art bleaching systems before moving to a group where we did 'blue sky' research that involved developing completely new products that the company could sell to consumers. I've been promoted twice since joining the company. Promotion is based on consistently delivering your project targets and performing at a higher standard than others at your current level.
What is a senior scientist?
As a senior scientist, I lead a small team of researchers who have responsibility for finding ways to improve our products. I work in the research and development (R&D) part of the organisation with responsibility for the chemistry behind the products we make. The company I work for isn't a household name, but its products (toothpaste, cosmetics, shampoo, pet food, soap powder, washing up liquid, nappies, and many more) are famous. In research and development, we make sure that the products perform in a way that makes them stand out from the crowd. We also work out what the products of the future will look like. We design the "recipe" used to make the product and look out for new molecules that will improve performance, lower cost, or provide a new and exciting benefit for the consumer.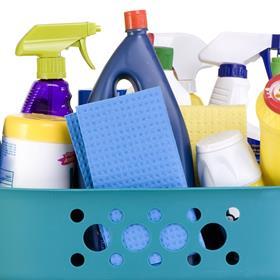 Part of my job involves working with patent lawyers, regulatory organisations, suppliers, process engineers, finance experts and consumer research agencies to take the initial bright idea and develop it into something that can be sold to the customer.
Day to day activities
I spend part of my day looking for new leads from academic research, from suppliers or from other parts of the company. I spend some of my time in meetings deciding how projects should move forward and making sure that other parts of the eesearch & dDevelopment (R&D) organisation are up to date with what we're doing. It's important that we all work in parallel as a good team. I also spend time with my researchers reviewing results, discussing the science behind the results, and planning new experiments. It's my job to make sure everyone is working on the right priorities and has the right work plan and resources to deliver the results we need. Another important part of my job is linking with the rest of the company. Many projects are carried out on a global scale and so I'm frequently in touch with colleagues all over the world. I really like the idea that everything I do has a very practical application and will be used to make products that are designed to improve quality of life.
Does your job involve travel or activities outside the office/laboratory?
My job involves frequent travel to industrial partners, suppliers, universities and other technical centres. In the last six months I've been to Belgium, Germany, France, Spain, America and several locations within the UK.
Further qualifications
I'm not taking any formal qualifications at the moment but I've never stopped learning since the day I joined the company.
What do you most enjoy about your job?
I like the balance of technical input, travel and responsibility for other people. I really like the idea that everything I do has a very practical application and will be used to make products that are designed to improve quality of life. I enjoy the variety in my work: I'm involved in a wide range of activities and technologies and, perhaps best of all, I work with a wide range of talented people from all over the world on a daily basis.
What skills do you need, other than your scientific knowledge?
Scientific knowledge is only the start. You also need a broad range of other talents, such as:
the ability to sort through complex data, analyse available options and make clear, sensible decisions
a creative mind that defines problems clearly and finds new ways to solve them
leadership skills to enable you to manage your own project and the people who work for you
the ability to communicate clearly, and work effectively, with a wide range of people
boundless curiosity and determination.
Have you got any advice for people wishing to enter your career area?
Study hard, develop a real passion for science and look for a job that allows you to indulge that passion: doing something you really enjoy is probably the most valuable attribute of a job.
Why is it useful to study a science subject at university?
To work in research and development requires a scientific background. The products we make are underpinned by a really good understanding of the science behind them. You need to have a good grounding in the basics before starting a career in research and our employees typically have at least A-level chemistry (or equivalent). Our research managers are typically educated to degree level and frequently have PhDs.
Has anything you've done been especially useful in your career?
I worked in the chemical industry most summers whilst I was at university. At the end of my third year, I took an internship with my eventual employer, which was a great way to get to know the company. All my summer jobs gave me an insight into industrial chemistry and I am glad I gained this experience. Extra-curricular activities were also important. For example, I helped to run a student listening service, worked with homeless people (which taught me a lot about managing awkward relationships) and was president of a student society. I gathered experience in leadership and in working with a range of different people, as well as improving my organisational skills. These qualities were as important to my future employer as my technical ability.
Examples of other career opportunities in this area
Laboratory technician: technicians work in all sorts of organisations, from government agencies to industrial research laboratories to academic institutions.
Analytical chemist: quality control departments employ a lot of analytical chemists but they may also work in research, customs, forensic science and a wide range of other areas.
Research scientist:researchers work on a wide variety of projects in many different organisations and companies, from large pharmaceutical firms to small and medium-sized enterprises to research charities and academic institutions.
First published 2014