Ryley develops cutting-edge solar cell technology to make solar power cheaper and more efficient so that this renewable source of energy can become more mainstream
Hi, I'm Ryley and I work as an engineer at Oxford PV, a company developing the next generation of solar cell technologies.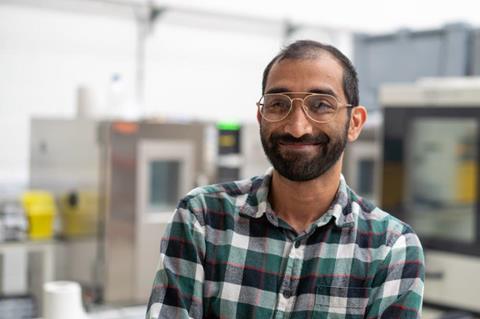 What do you do as an engineer in solar technology?
I develop new technologies that improve the solar cell, the part of a solar panel that converts sunlight into electricity. We use a family of materials called perovskites, which are incredibly good at doing this. This material allows our solar cells to be more efficient than most conventional solar cell technologies out there.
How does your work affect the world around us?
My work is all about increasing the efficiency and affordability of solar energy so it can become a mainstream form of energy production. I'm proud to be part of a team that has recently set a new record with our perovskite solar cell, which can convert 29.5% of solar energy into electricity. The average conversion rate of conventional silicon cells is around 15-20%, so that's a big difference. With these increases in performance, we can help not only the UK to meet its 2050 net-zero carbon emissions target, but also hopefully make a lasting impact on reducing the world's carbon emissions.
Salary range and qualifications required
Minimum qualifications: As an engineer or scientist in solar cell technologies, you would at least need to have an MSc or PhD in chemistry, materials science or physics, with a focus on optoelectronic materials.
Starting salary range: £30,000 to £40,000.
What is your typical day like?
I typically spend half of my day in technical meetings, where we plan experiments as a group and discuss experimental results. The other half of my day is usually filled with conducting various experiments in the lab. It's quite a nice balance between labwork and analysis.
What inspired you to work in chemical science?
As a kid, I was always tinkering with electronics and gadgets so, naturally, I was always fascinated by science and technology, which led me to studying science at school. I especially enjoyed chemistry and physics but couldn't choose one subject over the other. This is how I ended up studying materials science at university.
Materials covers lots of different subjects including chemistry, physics, engineering and even geology. One of my favourite areas was that of renewable energy materials. In particular, I was really fascinated with photovoltaic materials. Silicon (which is an element found in sand) is an example of a photovoltaic material. These materials are basically anything that generates an electric current and voltage when exposed to light. My interest led me to complete my PhD in perovskite materials, which then led me to apply for a role at Oxford PV.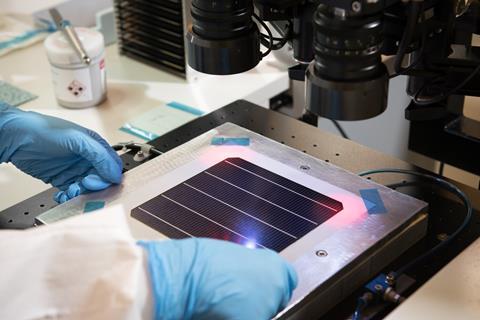 What do you like most about your job?
I really enjoy the fact that I work in a cutting-edge field. The work is primarily focused on generating incredibly new technologies and it's exciting to be actively part of this development. This also makes the work quite unpredictable, but I thoroughly enjoy the challenge. I am also very glad to be working in a field that has a positive impact on tackling the climate crisis.
What advice would you give to a young person considering a career in chemical science?
I think it's important to find an area that particularly interests you. As it is quite a wide field, there are so many different avenues of science that could be explored. Spending some time to explore these areas is really important. I recommend internships or placements as these really helped me with my choices. I actually never considered doing a PhD, but after doing a summer research placement, I was convinced that research was for me.
What are your plans for the future?
I hope to continue innovating in the field of solar energy. I would definitely like to see some of the projects I work on become reality and to be used by people all over the world – and I know that, every day, I'm getting closer to this goal.
Want to know more?
First published in September 2021