Archaeology is more than just digging. Emma Stoye meets Amy Styring to excavate the facts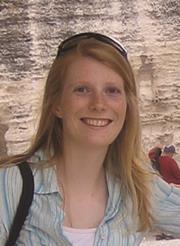 If asked to think of an archaeologist your mind might jump to a stuffy museum curator surrounded by dusty artefacts, or perhaps an Indiana Jones-style action hero searching for lost treasures. It's unlikely your first thought will be of a scientist in the lab. But archaeology and chemistry often go hand in hand when it comes to digging up the past.
The best of both worlds
Amy Styring has the best of both worlds. An all-rounder at school, she began to search for ways to combine her passions for different subjects when it was time to leave, and landed on a joint honours degree in Chemistry and Archaeology at the University of Exeter.
'I could never decide between arts and sciences at school,' she explains. 'And I really wanted to do archaeology but I wanted to keep my science. Chemistry was my favourite science, so it seemed to make sense.'
During her degree, as with many joint honours degrees, the two subjects were at first taught separately by staff in different departments, so it was only while doing her final year project that Amy could integrate the two, carrying out chemical analysis of some wax from an ancient Egyptian jar. 'That was the first time I actually put my chemistry knowledge to use in an archaeological context,' says Amy. 'I really enjoyed finding things out, so I decided to go for a PhD.'
Neolithic farmers
Having completed her studies, she's now a postdoctoral researcher at the University of Oxford, and explains that chemical archaeology is an exciting field to work in. 'There are lots of things you can do – radiocarbon dating, looking at ancient human diets by analysing the carbon and nitrogen in bones, or looking at ancient art like Roman glass,' she says. Amy herself is working on a project studying farmers in the Neolithic period, for which she has to analyse the chemical composition of different seeds. She and her colleagues recently discovered that European farmers 8000 years ago used manure to fertilise their crops. Over the next few years they will try to piece together the past and build up a picture of what early farming was really like.
Fieldwork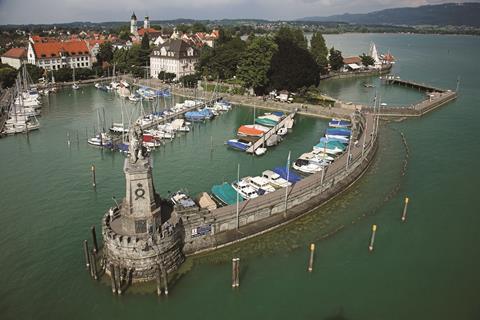 One of the best things about being a both chemist and an archaeologist, says Amy, is the chance to combine lab work with trips to archaeological sites. 'I travel about once a month at the moment,' she says, 'it's really fun, but exhausting as well.' On a recent trip to Germany, Amy visited two sites around Lake Constance to collect samples of sediment and leaves for analysis. 'It was wonderful seeing the landscape where people were living, trying to imagine where they were growing their crops, and getting a sense of how my lab work actually applies to the real landscape,' she says.
Before making the transition from student to scientist Amy took time out from her academic career to work at the Royal Society of Chemistry as a graduate trainee, which gave her more of an outsider's view of chemistry. 'I wanted to get back to grips with public engagement with science, the communication side of science, and how it is perceived,' she says. The job saw her working in different departments around the RSC, and although she was excited to return to the lab she enjoyed having the opportunity to broaden her experiences and pick up new skills.
Her advice to any budding chemist? Keep your options open. 'I've had a very unusual career when it comes to chemistry,' she says. 'You don't have to choose between hardcore chemistry and a more writing-focused subject like archaeology – you can combine them. I've never really decided between the two, and I think it's great that I haven't had to.'
Pathway to success
2013–present, Postdoctoral research assistant, University of Oxford, UK
2012–2013, Graduate trainee, Royal Society of Chemistry, Cambridge, UK
2007–2012, PhD in archaeological chemistry, University of Bristol, UK
2004–2007, BSc in archaeology and chemistry, University of Exeter, UK
2001–2003, A-levels in chemistry, biology, french and classical civilisations at King Edward VI School, Morpeth, UK
Originally published in The Mole