Staffing gap between deprived and more affluent areas grows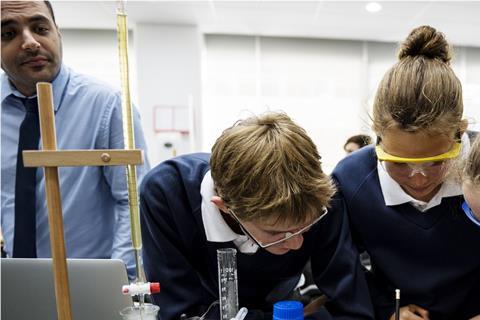 Schools are struggling to recruit the science specialists they need, with a growing gap between deprived and more affluent areas in England.
A new report by the Education Policy Institute highlights teachers with a relevant degree taught about 65% of total chemistry lesson hours at key stage 5, but less than 60% at key stage 4 in 2016. Moreover, there are stark socio-economic differences, particularly outside London.
In the least deprived areas outside London, 68% of key stage 4 chemistry hours are taught by a subject specialist. However, in the most deprived areas outside London, the figure drops to just 40%. The situation is even worse for physics and maths.
Across England, the proportion of chemistry teachers with a relevant degree seems to have remained consistent at about 60%. Of those teaching key stage 4 chemistry, some 55% had a chemistry degree and about 30% a biology degree.
Pay blamed for poor retention and recruitment
Just 60% of teachers in state-funded schools are there five years after training: for physics and maths the retention rate is 50%. Secondary school science and maths teacher training targets are regularly missed: for 2017–18, about 80% of placement targets were filled for chemistry and maths.
'The teacher labour market is clearly in trouble,' says Luke Sibieta, the report's author. Given a predicted 15% growth in the numbers of secondary school pupils until 2026, combined with the government's ambition of having 90% of GCSE pupils entered into the English Baccalaureate by 2025 'it's hard to see where those teachers are going to come from.' He urges government action on teacher retention.
The report suggests one potential explanation for the worsening state of recruitment and retention is the squeeze on teacher pay since 2010. Organisation for Economic Co-operation and Development (OECD) comparisons reveal that in 2015, secondary teachers in the UK earned 21% less than similarly educated graduates. Starting salaries for teachers were 14% lower than the OECD average, although those with 15 years teaching experience earn 5% more then and OECD average.
While the government is piloting bonus payments to maths teachers starting training this year, the report argues the government 'should now go further and faster on introducing salary supplements in hard-to-staff areas and subjects', and to make sure local authorities with low shares of specialist teachers are not missed out.